Given how this season has gone, both on and off the pitch, you have to say the last week has been a success.
There was a positive meeting with the clubs management (more on that below) and 4 points earned in successive Yorkshire derbies. City looked very assured in victory over a poor Sheffield United team last Friday but had to settle for a point on a terrifically cold Tuesday evening against Barnsley.
City head to Ipswich this weekend with Abel Hernandez potentially back in the fold – his return from injury could be the difference between battling relegation and mid table security. In a poor league you do wonder where City would be if he had been available all season.
Here's your update from the Trust this week…
** MATCH POSTPONED **
City's game at Ipswich tomorrow has been postponed due to the severe weather conditions.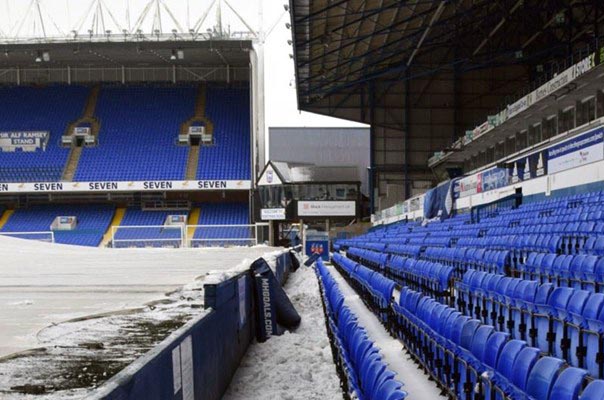 All involved are to be praised for an early decision on this, saving many fans a wasted journey.
More details are available on City's website
here
.
Annual General Meeting (AGM) Notice
Can all members please note that our next AGM will be held at the William Gemmell Social Club on Saturday 10th March starting at 12:30 p.m. (prior to the Norwich City game).

Business will include Officers Reports and the election of Board Members (see below).
Election Nominees
We can now confirm that we received 5 applicants to stand as Board Members as part of our election process for 2018. All 5 have been verified by the Election Management Group, (EMG), as being current members of the Trust and have been nominated by 2 current members each.

As we have 6 potential Board vacancies available, the EMG have also agreed that Rule 35 of the Hull City Supporters Election Policy will apply:
35. If there are as many or fewer candidates than there are places, an affirmative ballot shall be held at the AGM. Each successfully nominated candidate will be put before the meeting for the approval of members. Any candidate not receiving the support of more than half of those present in person and by proxy shall be deemed to have not been elected. The exception shall be that should the failure to elect any of the validly nominated candidates leave the Board below the minimum required under the Rules for them to act, all validly nominated candidates shall be deemed elected by the EMG and this declared at the AGM.
The names and statements of the candidates will be included in next weeks newsletter, (prior to the AGM).
Richard Mathers, (HCST Secretary), would like to thank Trust members John Tindall and Tom Irvin for giving their time, feedback and diligence as part of the EMG, as well as non-member Allison Branson who oversaw the process as an independent observer.
Supporters Committee Meeting
The Supporters Committee met on Monday 26th February. Chairman Geoff Bielby attended on befalf of HCST.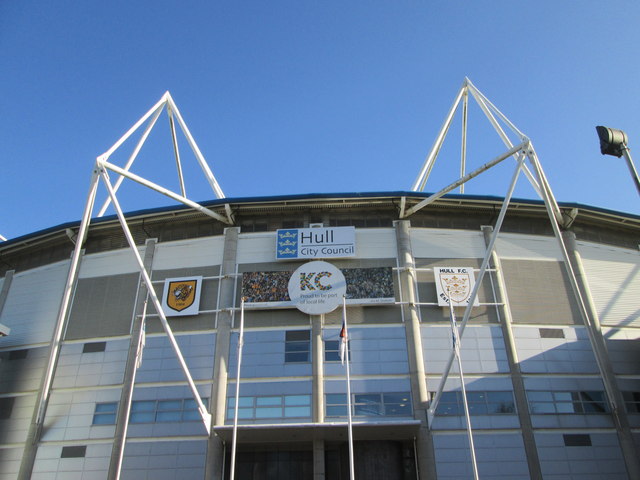 Geoff reported that he felt real progress had been made at the meeting. Neither Ehab or Assem Allam attended, but Senior Management from the club did.
The club have been prompt in issuing minutes of the meeting, which can be read
here
.
Parliamentary Petition
Blackpool Supporters Trust have started a Parliamentary Petition asking for the introduction of an Independant Regulator for English Football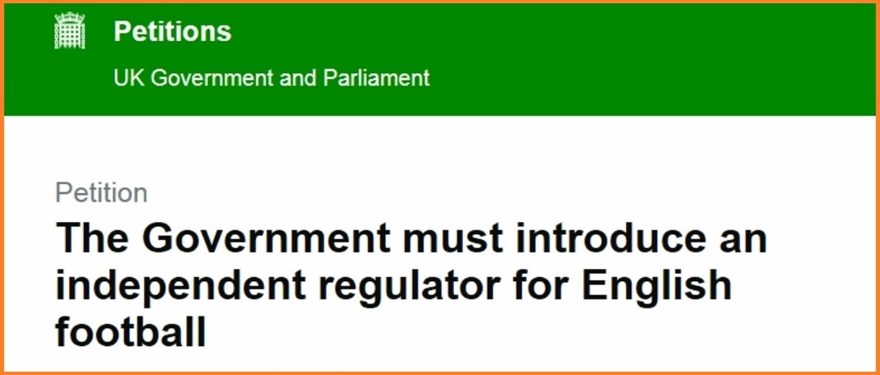 More details can be found on the Blackpool Supporters Trust website
here
.
The petition can be signed
here
.
Survey for Student's Dissertation
We have contacted by a student at Nortumbria University who is doing a dissertation on the perception of BAME (Black, Asian and Minority Ethnic) football managers in English football.
He is asking for fans to fill in an on-line survey to help him. You can find the survey
here.
Development Review
It was a good week for the under 23 team.  On Friday a young side drew 1-1 away against Sunderland at Eppleton Colliery thanks to a goal from Keane Lewis-Potter.  Then on a bitterly cold Monday evening at North Ferriby they went one better than the first team beating Barnsley 2-1 with two goals from Ben Hinchliffe.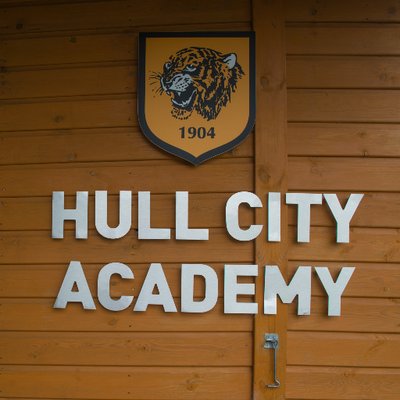 They next take on Nottingham Forest at 19:00 on Monday away at the Impact Arena (weather permitting).
The under 18 game away at Burnley this weekend has already fallen foul to the bad weather, following the match scheduled at Nottingham Forest which was due to be played last Wednesday.
It has been a busy week for academy signings.  Keane Lewis-Potter has signed his first professional contract, and both Robbie Mckenzie and Tyler Hamilton have signed new two year contracts.
Left back Brandon Fleming has joined National League North side Gainsborough Trinity on an initial one month loan deal.
Hull City Ladies
The Tigresses were in fine form last Sunday with a thumping 4-1 home win over Newcastle, which took then back to the top of their league and with a game in hand!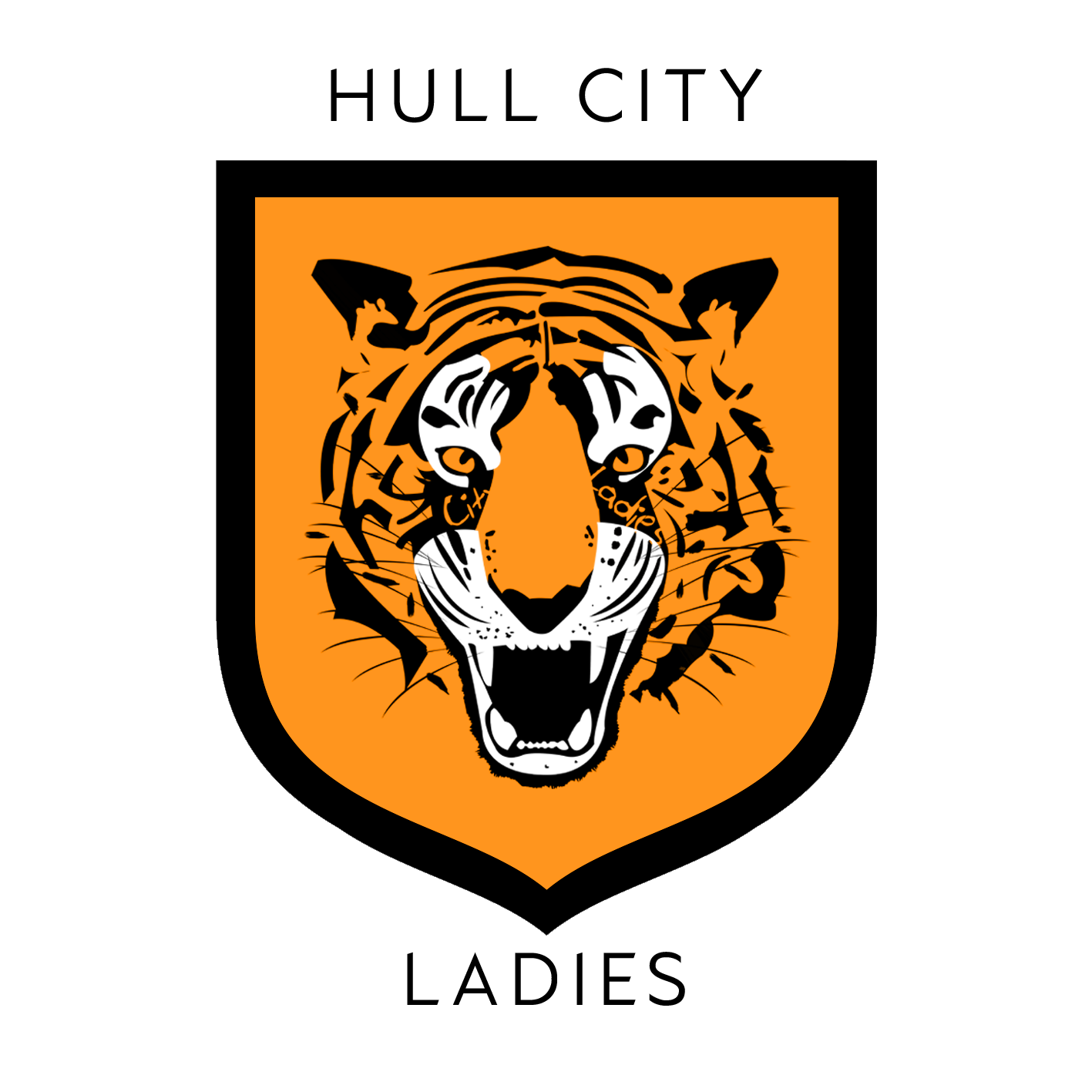 This Sunday, (weather permitting), the focus turns to the Women's Plate and a semi-final tie at home to West Ham, with a 2pm kick off at the Hull University Sports Ground on Inglemire Lane.
So if you're not going to Ipswich on Saturday and need a 'football fix' this weekend, why not pop along and cheer the ladies on.
For more articles on The Ladies check out the excellent
Fanatic Hull
website.
Membership

Sign up or renew your membership of the Hull City Supporters' Trust
here
Amber Nectar
More wisdom from our friends at Amber Nectar.

Hull City Fans Forum on Hull Kingston Radio
More fan-focused chat hosted by Ian Waterson.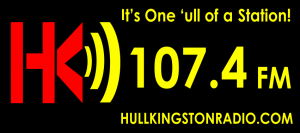 You can listen to the latest programme here.
Tigers Down Under
The latest podcast from our antipodean friends. Available on YouTube and Soundcloud.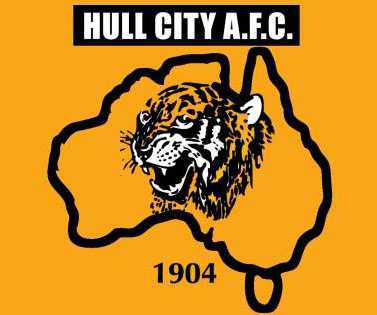 HCST's Partners of the Week 
In this week's Partner of the Week section, we have an in-focus look at two HCST partners – Cross Solutions Chimney Sweep & Leasing for Business.
Our first partner of the week is Cross Solutions Chimney Sweep.
Paul Dobson, 07961 708669
Open Fires £5 discount normal £45 (with discount now £40) Log/multi fuel Burners £5 discount normal price £50 (with discount £45)
A Chimney Sweeping service covering he East Riding including Hull, Goole, Selby, Driffield, Hornsea, Withernsea and all surrounding villages. A member of the National Association of Chimney Sweeps (NACS) with a certificate given for each appliance/fire swept to conform to appropriate standard, to be kept with your insurance documents. I am able to offer a professional and friendly service giving flexible appointments to suit including weekends (although I would like to see City also!) I also offer a cowl fitting service this is a standard charge of £40 for single or 2 story buildings plus the cost of the cowl(s).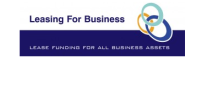 01933 317129 or call Eddie Lambrick on 07944 356547
PREFERENTIAL PRICING GIVEN TO HCST MEMBERS
LEASING FOR BUSINESS have been involved in the Leasing and Finance Industry for over 20 years, and have access to a comprehensive portfolio of funders looking to finance a BROAD RANGE OF CAPITAL EQUIPMENT. We pride ourselves on providing a personal, honest service, based on your individual business requirements, and your best interests are our NUMBER ONE PRIORITY. We can finance most types of equipment, machinery, IT and vehicles. Assets financed include – manufacturing equipment, shop fittings, computer hardware and software, waste compacters and balers, restaurant and kitchen equipment, garage and body shop equipment, office furniture, industrial racking, engineering machines, copiers, franking machines, fitness and gym equipment, commercial vehicles, compressors, CCTV, air conditioning etc. We can finance pretty much any asset for business use. Our facilities range from £3000 to £1m, with payment periods from 1 – 7 years, dependent on the asset type. Whatever asset you are considering acquiring, please consider us. We look forward to playing a part in financing your future. Remember 'You don't pay your staff 3 years in advance, so why pay for your equipment that way?
Merchandise Offer

For this week's offer, City / HCAFC scarves are £4. Buy yours from the store  
here
.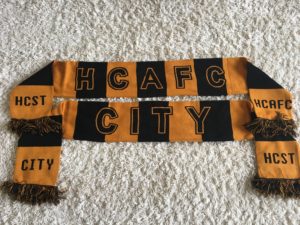 Stop the front page!
HCST are looking for new contributors to our website.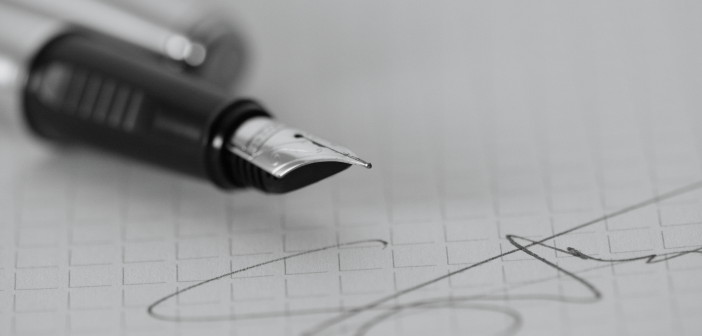 These can be articles about football in general, all things Hull City or match reports. So if you're a sports journalist in the making or just fancy giving it a go as a hobby please let us know – you don't need to be a professional – all articles will be welcome. There's no requirement to produce words every week or month, just as and when you are able to. If you are interested please email us
here
.