What a difference a (short) close season can make!
City unbeaten in League One and playing football which is very pleasing on the eye. Malik Wilks is a revalation in his current central role, but the whole team seem more comfortable in their positions.
Its early days yet, (and we have a tough October coming up with 8 games), but we can be cautiously optimistic about the season to come.
The downside to this is that fans are still not allowed to be present at the games.
We totally understand that we have to be guided by the health experts, but unless some financial support for clubs is forthcoming very soon, fans may not have clubs to go back to watching once things get back to 'normal.
Hull City Membership Update
On Tuesday (29th) the club released an update regarding Memberships.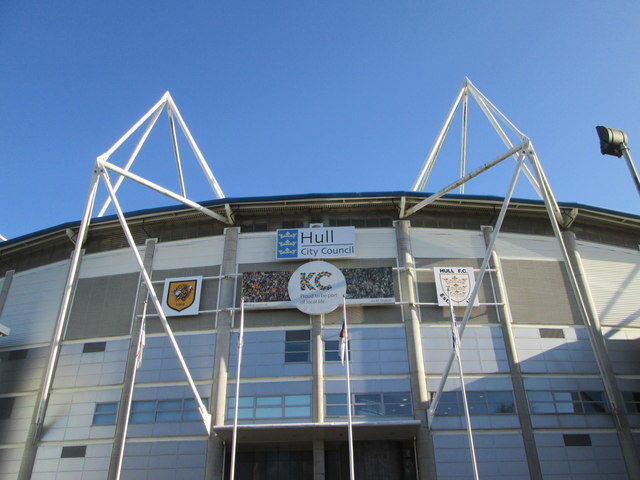 You can read the statement here.
Whilst not ideal for all club members, the Trust acknowledge that the club are trying to address the fact that members cannot get to see games at the KCOM. We have contacted the club to bring up a number of points which our members have brought to our attention.
The club have also published a nomber of frequently asked questions by fans for clarification. You can read the FAQs here.
Hull City Ladies Sponsorship
HCST will again be sponsoring Hull City Ladies player Emma Westmorland for the 2020/2021 season.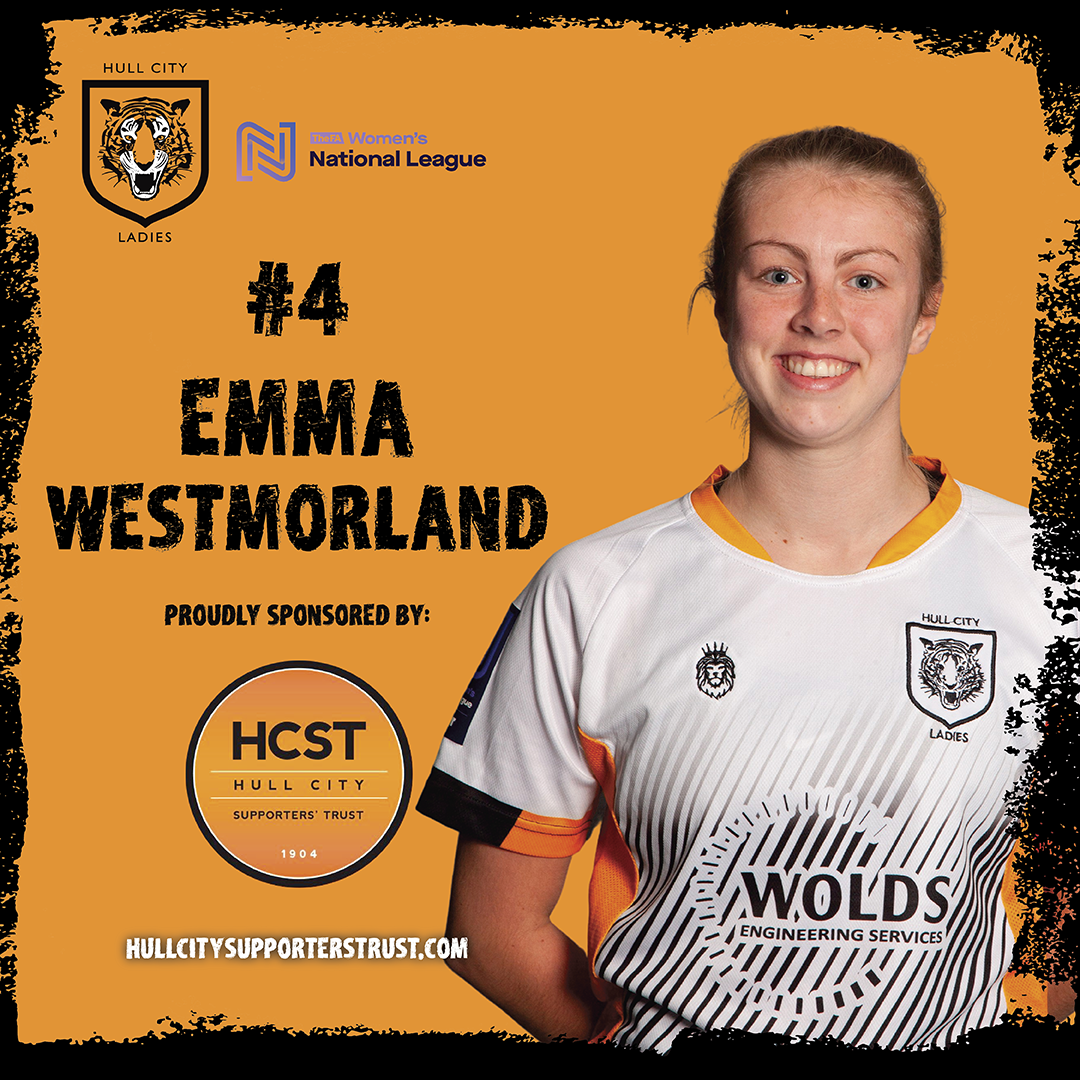 The Trust recognise the importance of supporting womens (as well as mens ) football in the local area.
Hull City Ladies ( who have recently moved to Haworth Park to ground-share with Hall Road Rangers) are totally self-funded, unlike most other clubs at their level who receive funding from their 'parent' clubs. The Trust is happy to be able to help in this, and look forward to working with them in future projects.
Amber Ribbon Campaign.
The Trust have launched The Amber Ribbon Campaign to try and bring unity to the fanbase.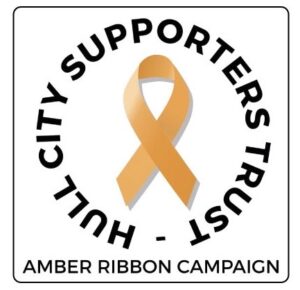 The Campaign allows fans (not just Trust members) to show their support for Hull City AFC and to unite a fragmented fanbase behind the club by displaying the Amber Ribbon symbol – either as a badge, a window/car sticker or an actual ribbon.
Badges/Stickers can be purchased from the Trust Shop here.
We urge all fans to participate.
More details of the Amber Ribbon Campaign can be found here on the Trust website.
Tiger Cubs
Please welcome the Trusts youngest members Freddie and Finley!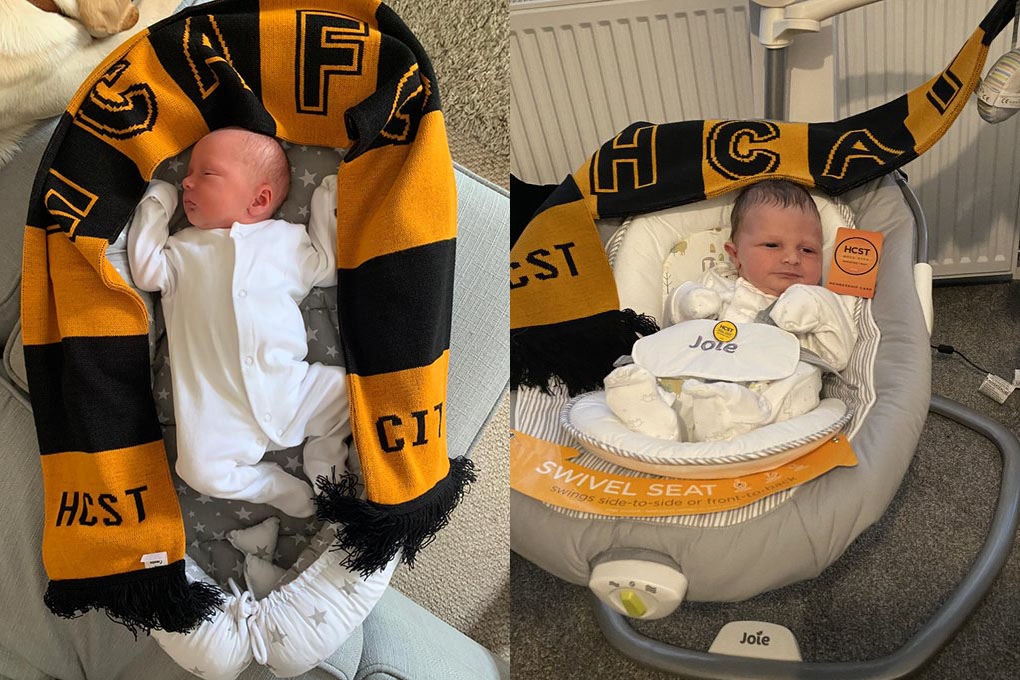 Both Freddie (left) and Finley were signed up as members of the Trust by proud grandads within hours of being born.
Our congratulations go to them and their families, an of course they now become members of the wider #TigerFamily.
You are never too young (or too old) to join HCST – sign up at our website here.
New Replica Shirts Launched.
In conjunction with World Retro, the Trust have launched another 2 new Retro City Shirts.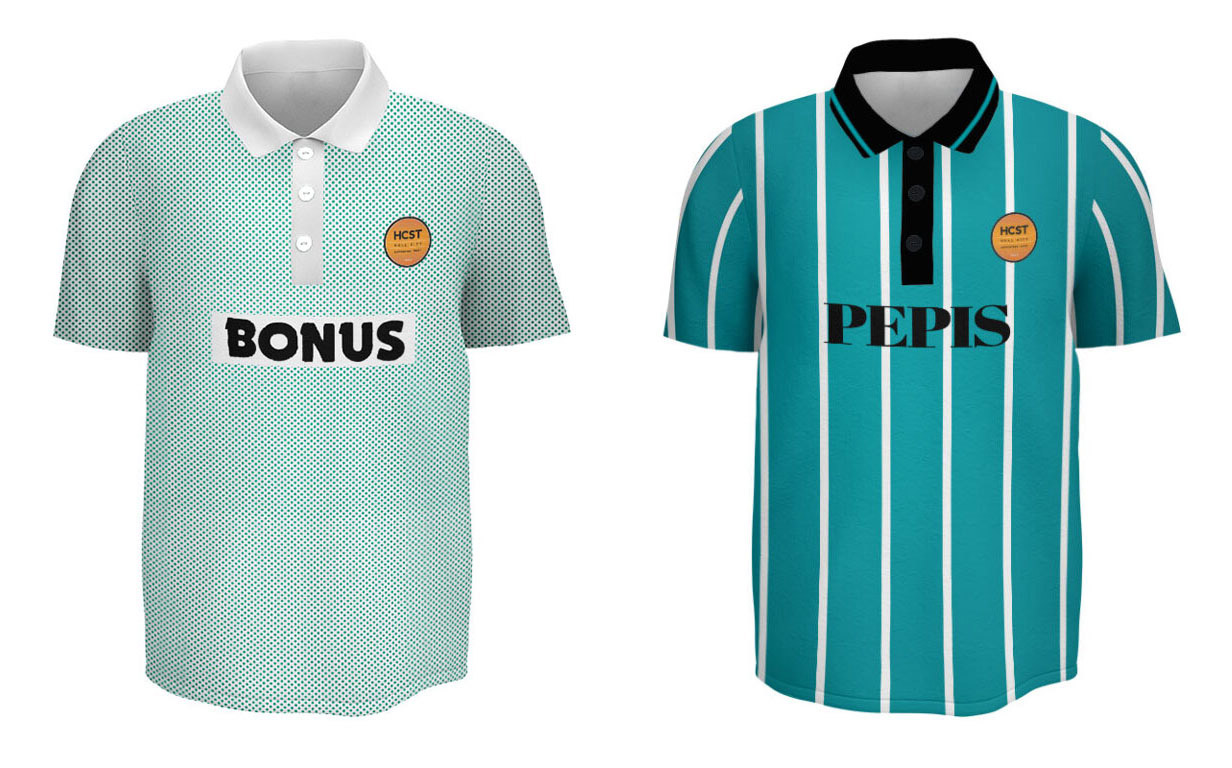 The 1990-92 and the 1993-94 Away shirts bring the number of replica Hull City shirts available to nine.
Shirts can be purchased directly from World Retro here.
The Trust plan to make donations to the following organisations from monies raised:
Help the Aged
Dove House Hospice
Emmaus
More details can be found here on the Trust website.
Tiger Programmes Digitisation Project
Tiger Programmes are looking for volunteers to help with their project.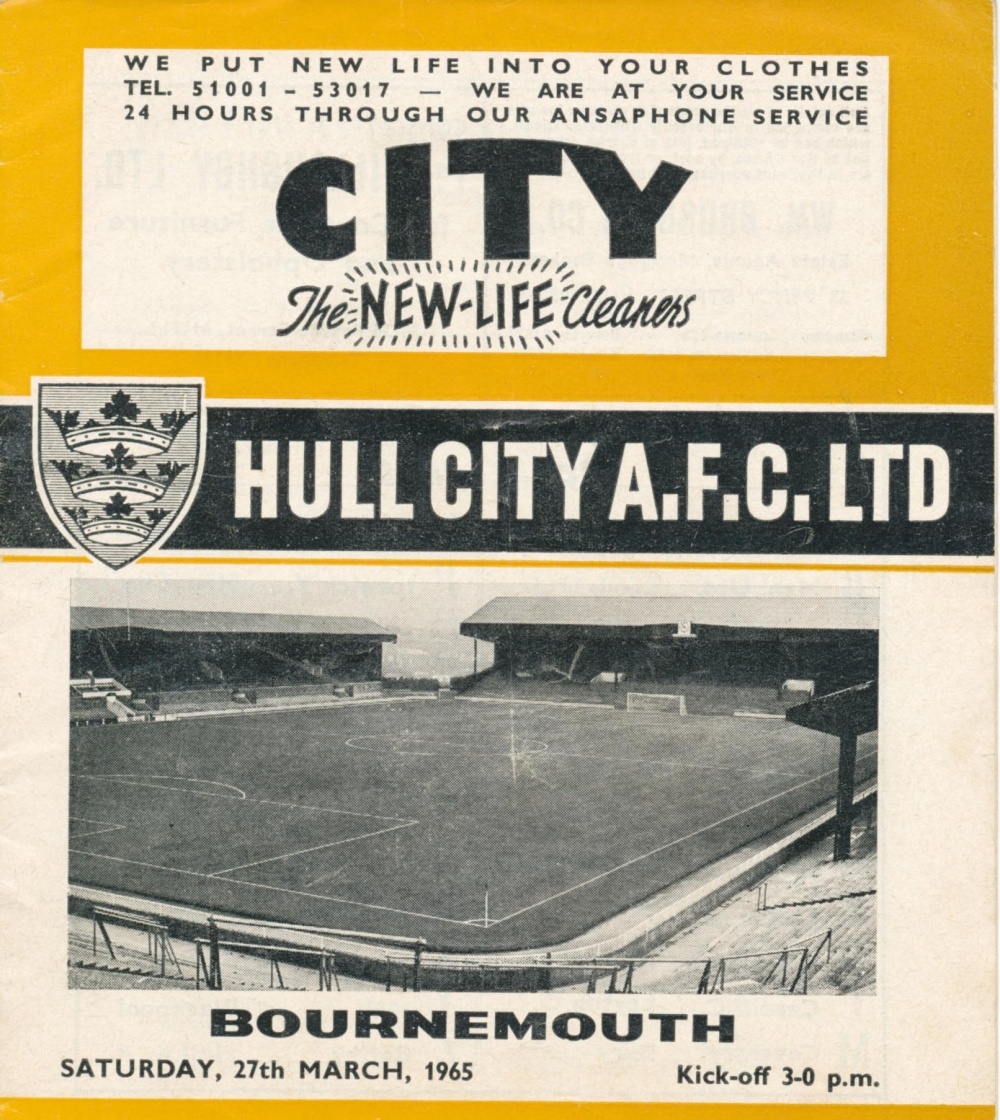 The aim is to digitise all Hull City programmes ( Home and Away ) and convert them into 'flippable pages' so that they can be read just like a real programme.
An example can be seen here ( best viewed in landscape mode ).
The project currently requires people to help convert the scanned programme images into a format suitable to make them 'flippable' – so if you have some spare time at the moment & can edit & rename .jpg images, please help.
Details can be found by contacting Tiger Programmes on Twitter or via email.
Tigers Down Under
The latest podcast from our antipodean friends. Available on YouTube .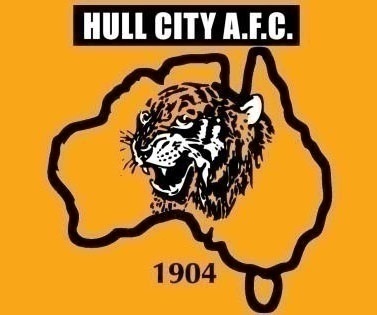 Please follow them on Facebook and Twitter.
Tigers Tigers Blah Blah Blah
The latest Podcast from Luke & Richard, this week including an interview with HCST Chairman Graham Cannon.
Podcast links available here. Please follow them on Facebook and Twitter.

HCST's Partners of the Week
In this week's Partner of the Week section, we have an in-focus look at two HCST partners – Frank Pullan Butchers & Wags and Whiskers.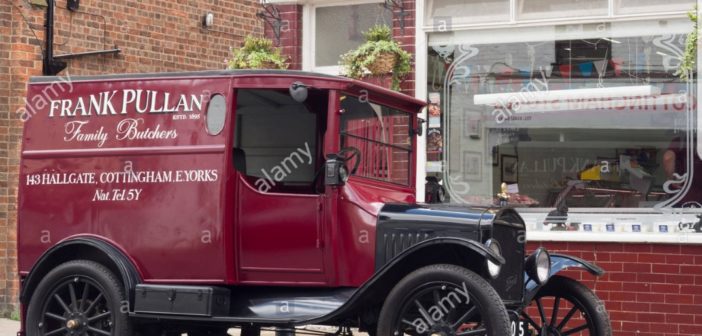 Our first partner of the week is Frank Pullan Butchers
HCST Members enjoy 10% discount on any purchase over £10
Frank Pullan's is a well established butchers in the heart of Cottingham. It opened its doors in 1895 and has been trading ever since, supplying the local community for over 123 years. It is a family run business overseen by five generations of the family. Just show your HCST membership card in the shop to claim your discount.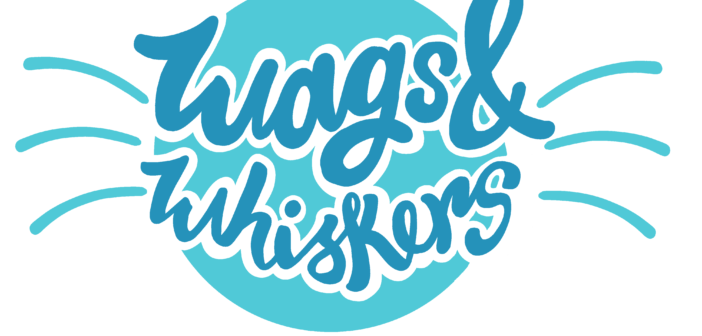 Our second partner of the week is Wags & Whiskers.
For more information, contact Steph on 07852 367 860 or e-mail steph@wagsandwhiskershull.com
HCST Members can get 10% off all services
They provide training and behaviour services for dogs and other animals as well as dog walking. Services can be provided anywhere in Hull and the surrounding area.
Stop the front page!
HCST are looking for new contributors to our website.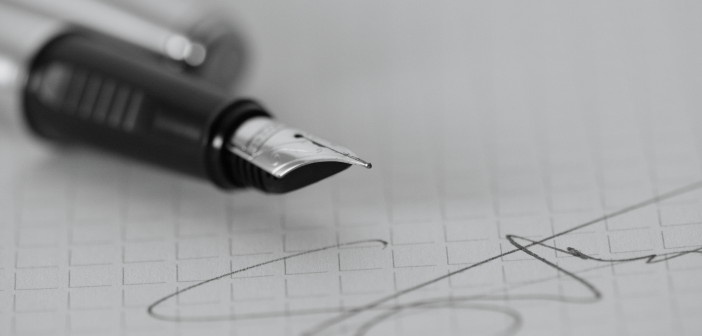 These can be articles about football in general, all things Hull City or match reports. So if you're a sports journalist in the making or just fancy giving it a go as a hobby please let us know – you don't need to be a professional – all articles will be welcome. There's no requirement to produce words every week or month, just as and when you are able to. If you are interested please email us here.