For much of last Saturday's contest in Wales it looked like a typical end of season performance from a lethargic City side as they trailed 2-0. However goals from Jarrod Bowen and forgotten man Nouha Dicko meant City stole a point.
This Sunday the Tigers face Bristol City who need a win to keep their play off hopes alive. It may be the last chance to see Jarrod Bowen, Kamil Grosicki and numerous others in the Black and Amber before their expected departures in what is looking like a summer full of change…
Here's your update from the trust this week…
Club Tributes to Peter Skipper
City are planning a number of tributes to ex City player Peter 'Skip' Skipper at the Bristol City game on Sunday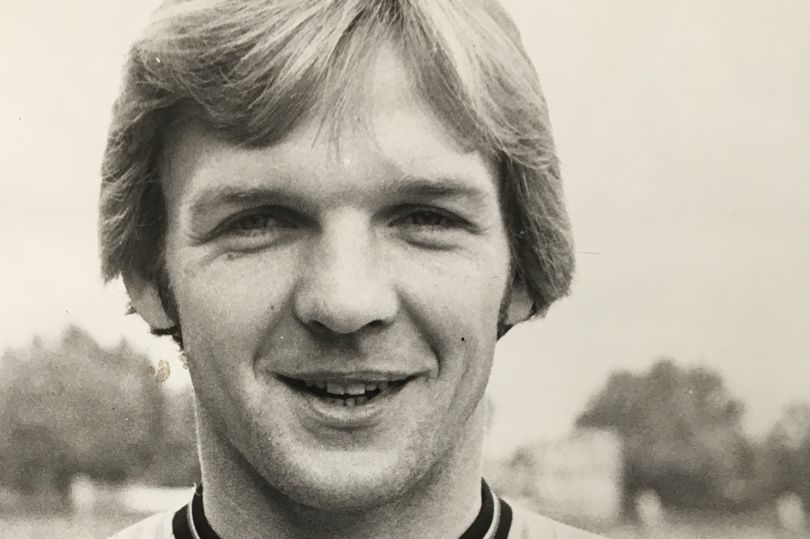 Members of the Skipper family will be at the KCOM Stadium on Sunday, where many of Peter's former team-mates will form a guard of honour in his memory ahead of a minute's applause before kick-off.
A Book of Condolence has been opened by the club and the matchday programme will have a special cover.
More details can be found on the club's website here.
The Trust Board congratulate the club on these wonderful gestures to a much-loved player.
"The Decade" Book Launch
We can confirm that the launch of Richard Gardhams book will take place at Mr Chu's, St Andrews Quay at 7:30 on Saturday 4th May.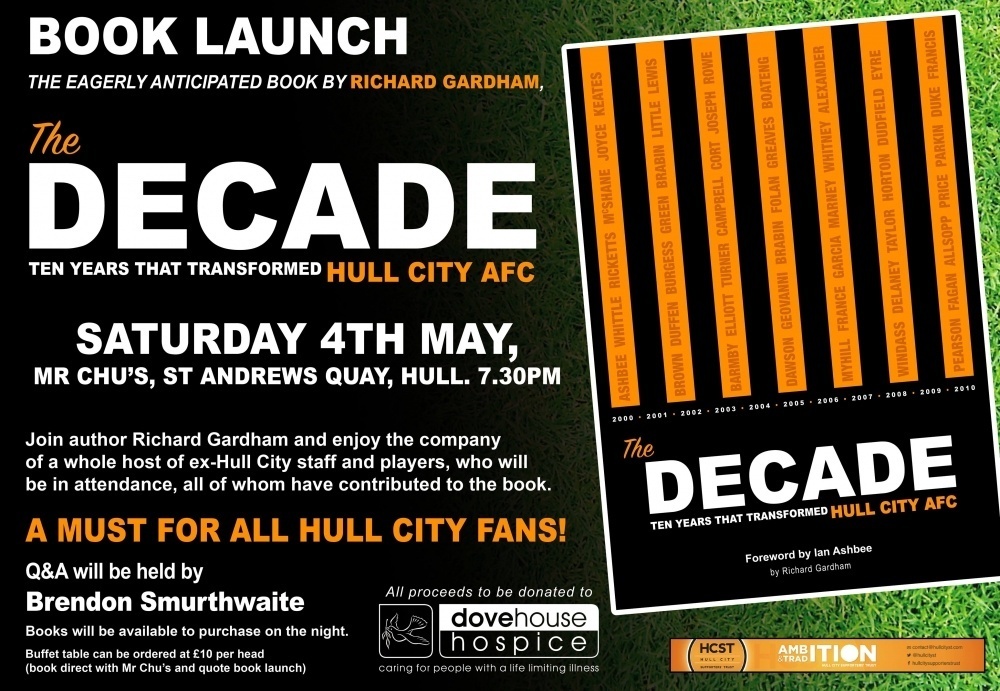 The book, which concentrates on the unbelievable period of transformation at City from 2000 to 2010, contains contributions from ex-City staff and players, many of whom will be in attendance at the launch.
All profits from the sale of the book will go to support Dove House Hospice.
A Question and Answer session will be hosted by the venerable Brendan Smurthwaite.
The event is 'walk-in' but please contact Mr Chu's directly if you wish to book a table for the buffet – but don't hang about as this is likely to fill up fast.
*** Stop Press ***
The book is now available to buy on Amazon here.
Emmaus Portland Cup
Sunday 30 June sees the Emmaus Portland Cup being played at Goals in Hull again.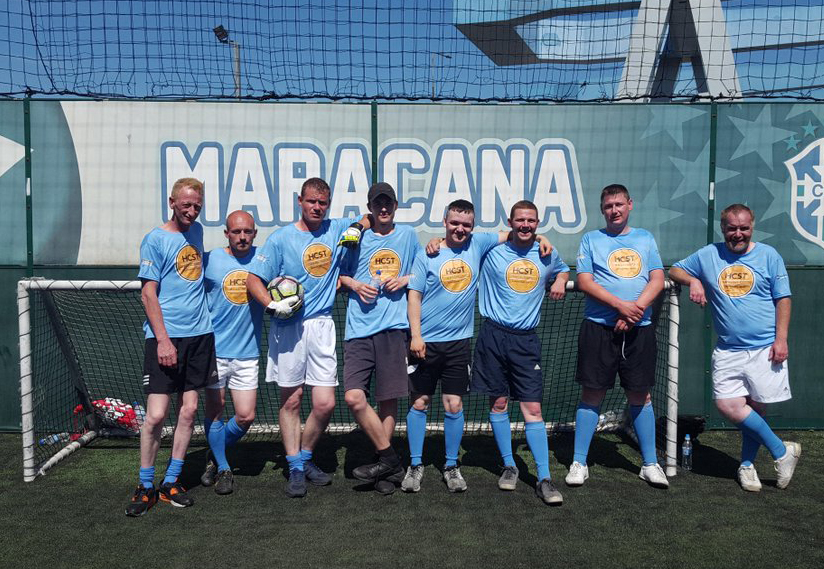 Emmaus is a charity working with homeless people around the country, through local community properties, giving them a home, meaningful work in a social enterprise and an opportunity to get back on their feet again before getting their own place. More details of their work can be found here.
Once again the Trust will be providing sponsorship for the event as well as entering a team for the first time. Teams from Emmaus communities across the country will be competing, as well as a side from Aunt Bessie's (the current holders) and View From The Allotment End (The North Ferriby FC fanzine).
This is a great opportunity to represent the Trust, play a bit of five-a-side football and learn about the work they do at Emmaus. We will be taking on not only sides on the pitch but also socialising at a barbeque back at the Hull Community premises down Lockwood Street after the football has finished.
We can field a team of up to 8 so if you are interested in taking part and playing in the tournament then please get in touch with Board member Peter Fleming in the coming weeks.
Ferriby Phoenix
From the ashes of North Ferriby United has risen a new club – North Ferriby FC!
North Ferriby Football Club will play out of the Church Road ground next season and take the place of the now defunct North Ferriby United, who were liquidated last month due to unpaid debts.
The new club, led by former United chairman Les Hare with the backing of a number of high-profile local residents and businessmen, will begin life next season in the Northern Counties East League.
*** Stop Press ***
There is a lot of work to be done to tidy up the Church Road ground – can you spare some time this Saturday (4th May) to help? Contact them on Twitter for more details…
The club have also set up a Crowdfunder page for more long-term development of the ground and facilities. You can contribute here.
HCST Last Man Standing Competition
City and Dicko accounted for one of the two casulaties this weekend,
seven left…

If no single winner is declared this Sunday, then we'll carry on with the play offs.

Remember, Championship teams only, and you can't pick a team you have
already selected.
HCST Board Meeting
The Trust held a Board meeting on Monday 29th April at the William Gemmell.

The minutes of the meeting can be read here (along with all previous Board Meeting Minutes).
EFL / MIND Badges
The EFL and MIND have launched a campaign entitled 'On Your Side' to raise awareness of mental health issues.
Part of this campaign includes the sale of 'On Your Side' badges in the colours of all the 72 EPL teams.
Hull City badges are still available and can be bought from the MIND on-Line Shop here.
More details of the campaign can be found here.
HCST Policy Amendments
As was noted at the AGM of the Trust, we are busy updating our rules from the Industrial and Provident Societies Acts 1965 – 78 under which it was incorporated to comply with the Co-operative and Community Benefit Societies Act 2014 which it must now operate under. These changes are minor but necessary to be compliant.

The Trust accounts are currently unaudited and at the next AGM there will be a vote put to members giving them the choice of continuing with the accounts being unaudited for another year or appointing external auditors (at the Trust's expense).
This will then become a standing motion at each AGM thereafter giving members an annual vote on the matter. The Trust will also make some changes such that the accounts fully comply with the Financial Reporting Standard for Smaller Entities which represents best practice and make the Trust more professional in its activities.
Hull City Ladies
The Tigresses complete their fixtures for the season with a home match against Nottingham Forest Ladies in what is effectively a play off for a respectable 9th place.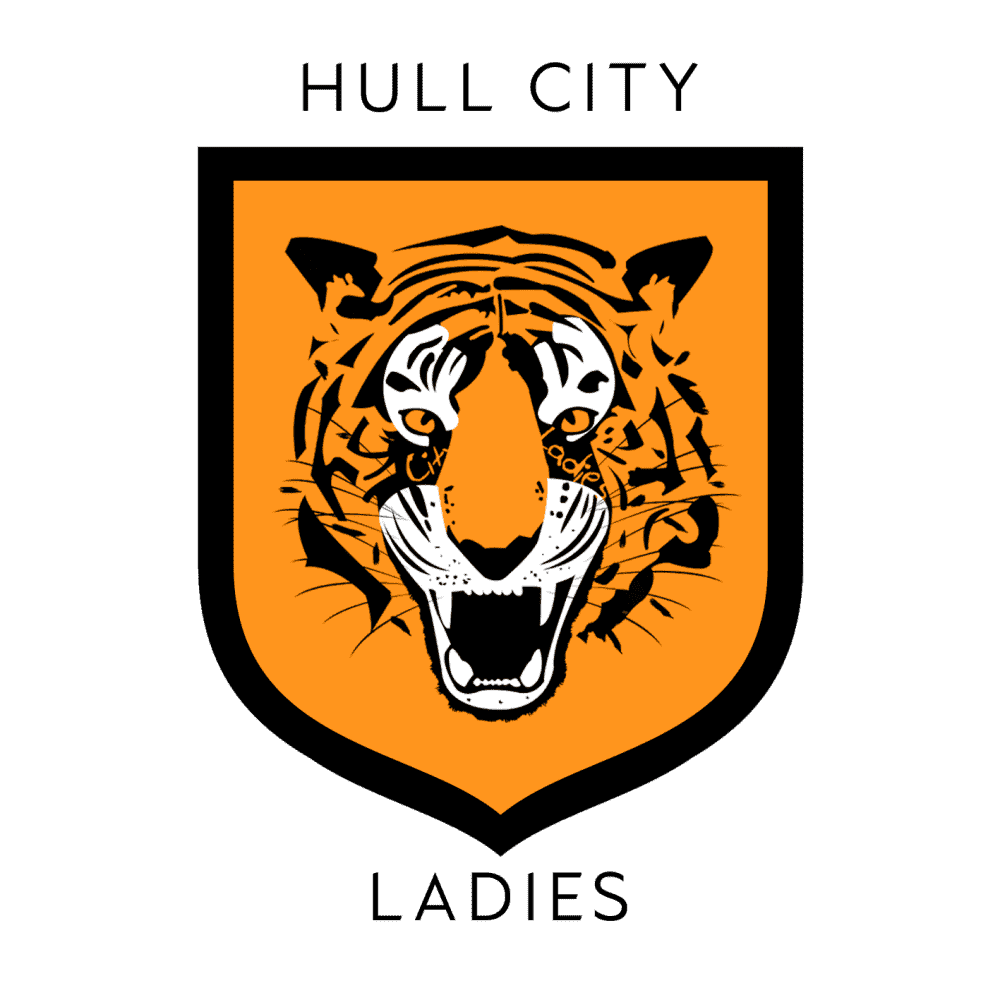 Kick off for the match on Sunday is 2pm at the Hull University Sports Ground on Inglemire Lane but its also the Ladies family fun day with the gates opening at 12.45pm.
Admission prices are also reduced to £2 for adults, (or just a quid if you're wearing black & amber), with U-16's getting in for free.
So if you don't fancy the uncertainty of not knowing if you're sat next to an excitable Brsitol City fan at the K.Com, then pop down to cheer on the Tigresses in what will be their final home game at this ground.

We'd like to pass on our congratulations to Rachel Gay and the team in what has been a very solid season overall and their first at this level in the Ladies game.
More details are available on the clubs website.
Funds available for Local Youth Football teams.
Do You (or someone you know) run a Hull Boys Sunday Football team or an East Riding Girls Team?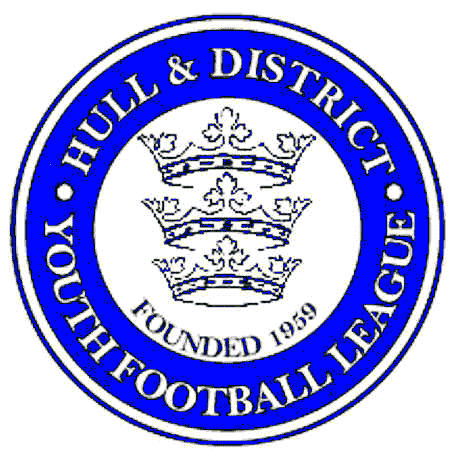 The collapse of the Wembley sale might result in no extra funds going to grass roots football, but don't worry – funding is available locally.
Several years ago, the then Tigers Co-Operative, now Hull City Supporters Trust, donated £6,000 to support local youth football teams.
For more details of the scheme follow the link here.
There are still funds available, of up to £100 per team. All you need to do is complete the application form available here.
Good Luck!
Amber Nectar
More wisdom from our friends at Amber Nectar.

Please follow these links for the latest Podcast and Things We Think We Think.
Hull City Fans Forum on Hull Kingston Radio
More fan-focused chat from our friends at HKR.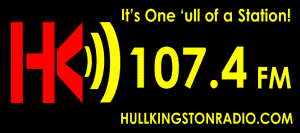 You can listen to the latest programme here.
Tigers Down Under
The latest podcast from our antipodean friends. Available on YouTube and Soundcloud.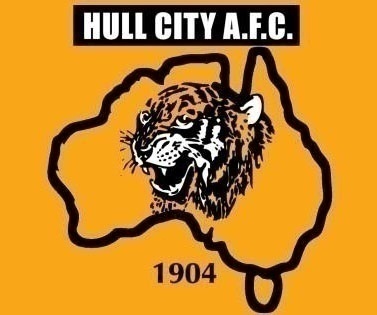 Please follow them on Facebook and Twitter.

HCST's Partners of the Week
In this week's Partner of the Week section, we have an in-depth look at two HCST partners – Dinostar – The Dinosaur Experience & The William Gemmell.

Our first partner of the week is Dinostar – The Dinosaur Experience.
28-29 Humber Street, Hull, HU1 1TH, Tel: 01482 320424 Email
ONE CHILD ADMITTED FREE IF AN ACCOMPANYING ADULT SHOWS A MEMBERSHIP CARD
Dinostar is Hull's interactive, hands on dinosaur museum. Highlights include Triceratops and Tyrannosaurus rex skulls, Triceratops bones you can touch and our Dinosaur Sound Box. Open every Sunday and school holidays, see web site for details.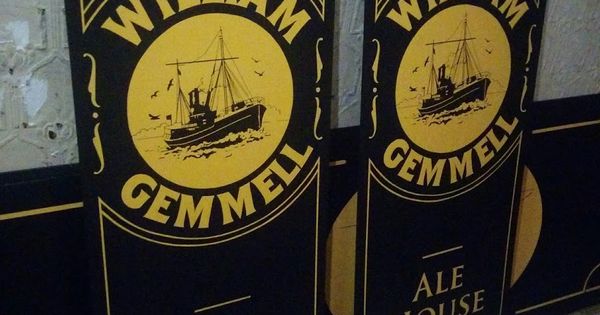 Our second partner of the week is The William Gemmell.
507 Anlaby Road, Hull. Tel: 07944 236501
The William Gemmell club on Anlaby Road is a welcome addition to our partnership scheme. As part of this arrangement, all HCST members will become affiliate members of the Gemmell, and the Trust will have a presence there on all Hull City home match days with membership applications and renewals as well as Trust merchandise available for purchase.
Merchandise Offer
For this week's offer, City / HCAFC scarves are £4. Buy yours from the storehere.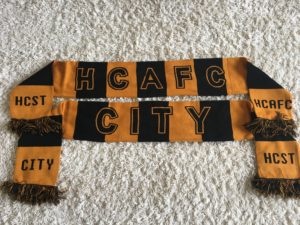 Stop the front page!
HCST are looking for new contributors to our website.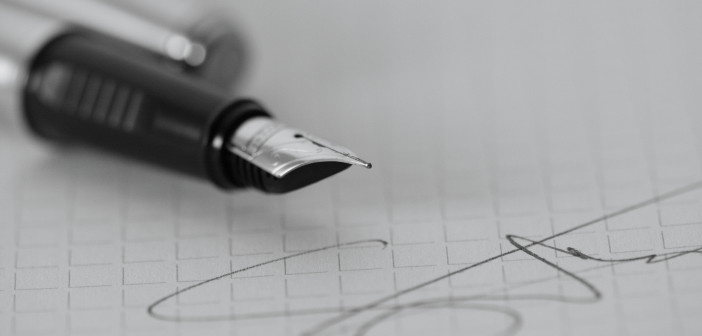 These can be articles about football in general, all things Hull City or match reports. So if you're a sports journalist in the making or just fancy giving it a go as a hobby please let us know – you don't need to be a professional – all articles will be welcome. There's no requirement to produce words every week or month, just as and when you are able to. If you are interested please email us here.