City's faintest of faint play off hopes disappeared this weekend with a courageous defeat against West Brom. The Tigers led 2-1 in the second half thanks to two Todd Kane strikes but couldn't hold on to take any points from the game.
Monday brings the visit of Sheffield Utd who are battling with Leeds Utd for the second automatic promotion spot. City now have nothing to play for however there may be a personal motivation for Nigel Adkins to deny his former employer a premier league promotion, although that would hand advantage to Leeds!
Here's your update from the trust this week…
Hull City Members Event
On Tuesday this week (16th) the club held a Members Event in the Kingston Suite at the KCOM stadium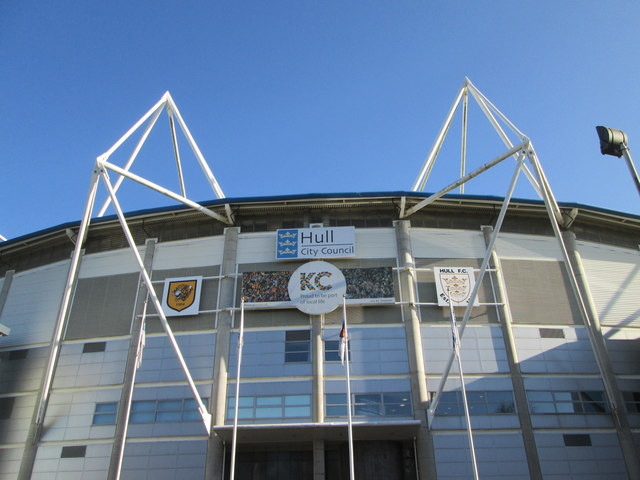 Players Jarrod Bowen, Jackson Irvine & Jordy de Wijs and manager Nigel Adkins attended & the event was hosted by the excellent Rob Palmer.
The Trust would like to congratulate the club on a very well organised event and were glad to see the large number of children in attendance.
You can read more about the event on the City website here.
Local Blogger up for National Award
HCST extends our contratulations to The Tigress editor Sam Shepherd who has been nominated for a national award.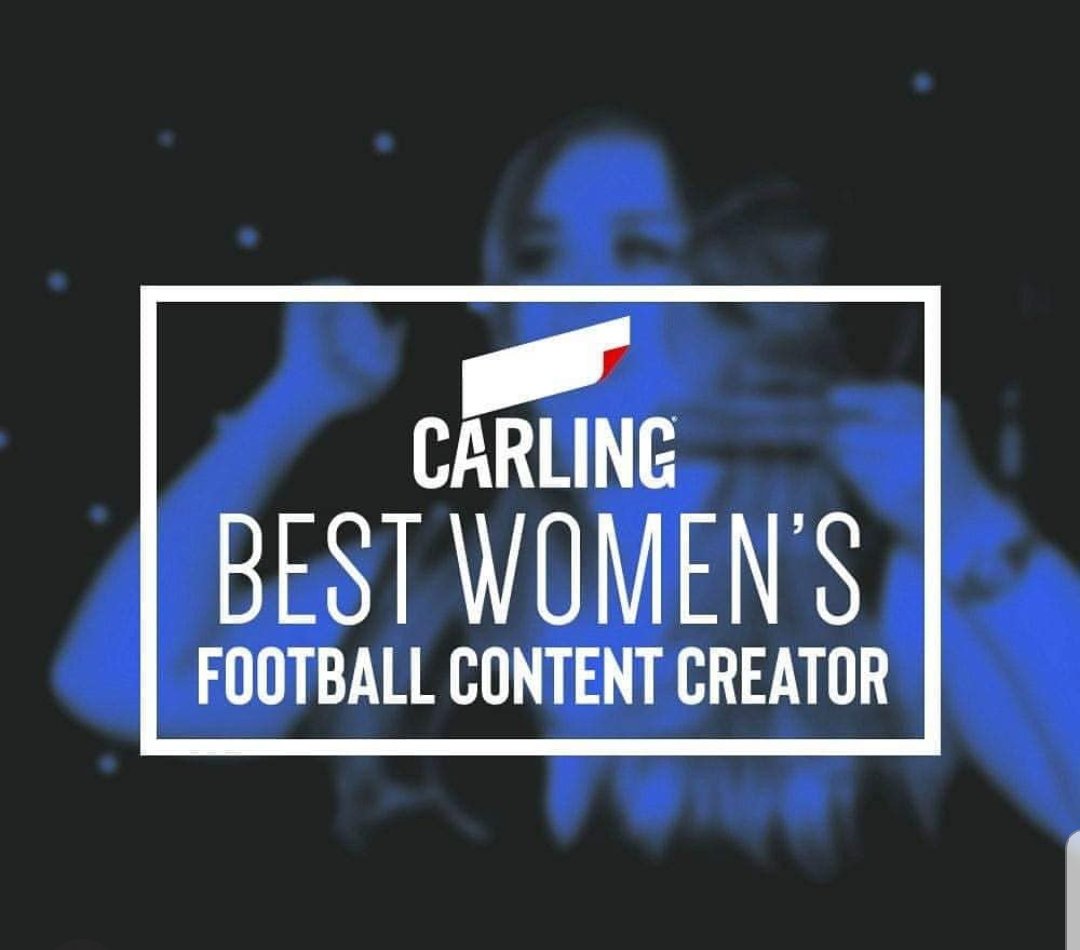 Sam – known to many on Twitter as @FerribyShep – has been nominated in the category of "Best Women's Football Content Creator" by the Football Blogging Awards for his work on the Hull City Ladies fans website. The presentation ceremony takes place on May 9th at the Etihad Stadium, Manchester
To see why Sam has been nominated, have a look at his work on The Tigress website here.
Details of how to vote can be found here here on the Football Blogging Awards website – remember you can vote online and via Twitter & Instagram. Voting closes at midnight on 21st April.
HCST 'Kids for a Quid'
One of the proposals passed at the recent AGM was that junior members will now only pay £1 for Membership.

Previously junior (non-voting) members had paid an annual fee £2, now it will be a 'one-off' payment of £1 for junior membership until they reach their 16th birthday
The aim of the proposal was to encourage more engagement with a supporter organisation connected to the club, to retain awareness and interest during a period when some families cannot afford to take children to home matches due to the club's current pricing model that does not cater for concessionary age groups.
So, if you have children (or grandchildren) who aren't junior members, or know of anyone who does, sign them up online here or alternatively download a paper application form here.
"The Decade" Book Launch
We can confirm that the launch of Richard Gardhams book will take place at Mr Chu's, St Andrews Quay at 7:30 on Saturday 4th May.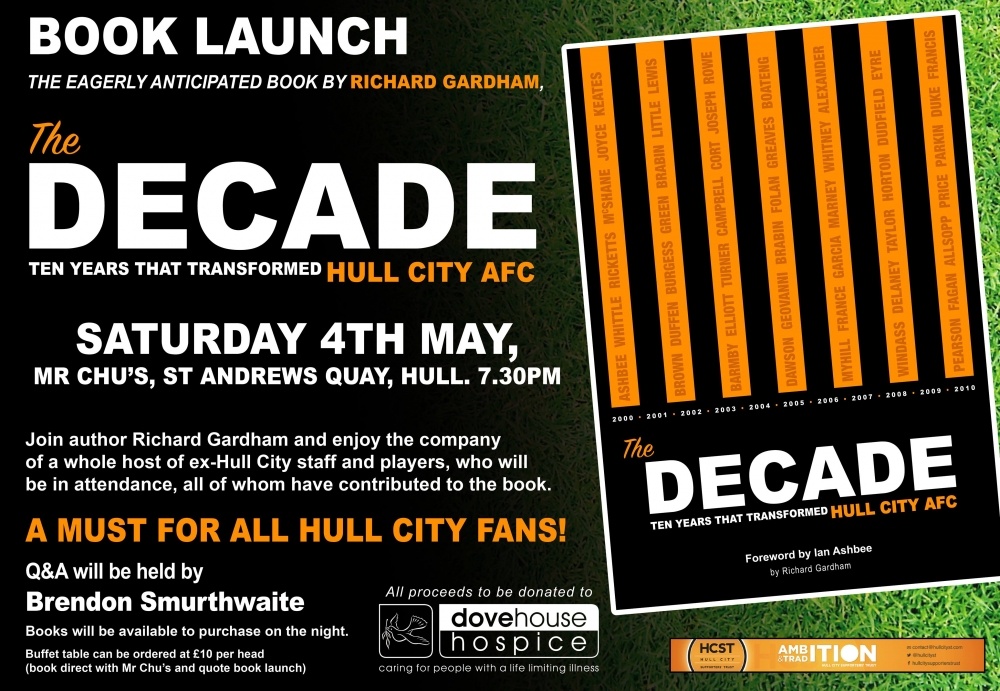 The book, which concentrates on the unbelievable period of transformation at City from 2000 to 2010, contains contributions from ex-City staff and players, many of whom will be in attendance at the launch.
A Question and Answer session will be hosted by the venerable Brendan Smurthwaite.
Please contact Mr Chu's directly to book your seats – but don't hang about as this is likely to fill up fast.
*** Stop Press ***
The book is now available to buy on Amazon here.
HCST Last Man Standing Competition
The tipsters are falling by the wayside after the two latest rounds of fixtures…

Only 10 of the 41 are now still in contention , with only 3 rounds remaining we could have a winner in very short order!

Remember, Championship teams only, and you can't pick a team you have
already selected.
Adam Coatham, the inaugural winner of LMS and has been sent a copy of 'It is what It is', the autobiography of Carlton Palmer courtesy of the publishers, Vertical Editions.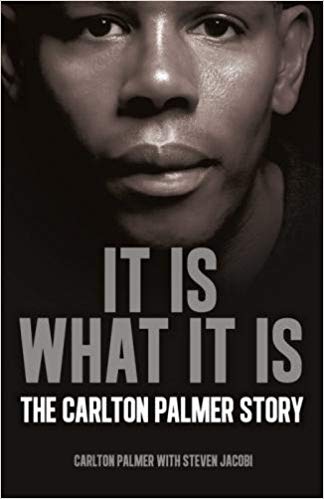 Adam also receives a 3 year Trust Membership.
EFL / MIND Badges
The EFL and MIND have launched a campaign entitled 'On Your Side' to raise awareness of mental health issues.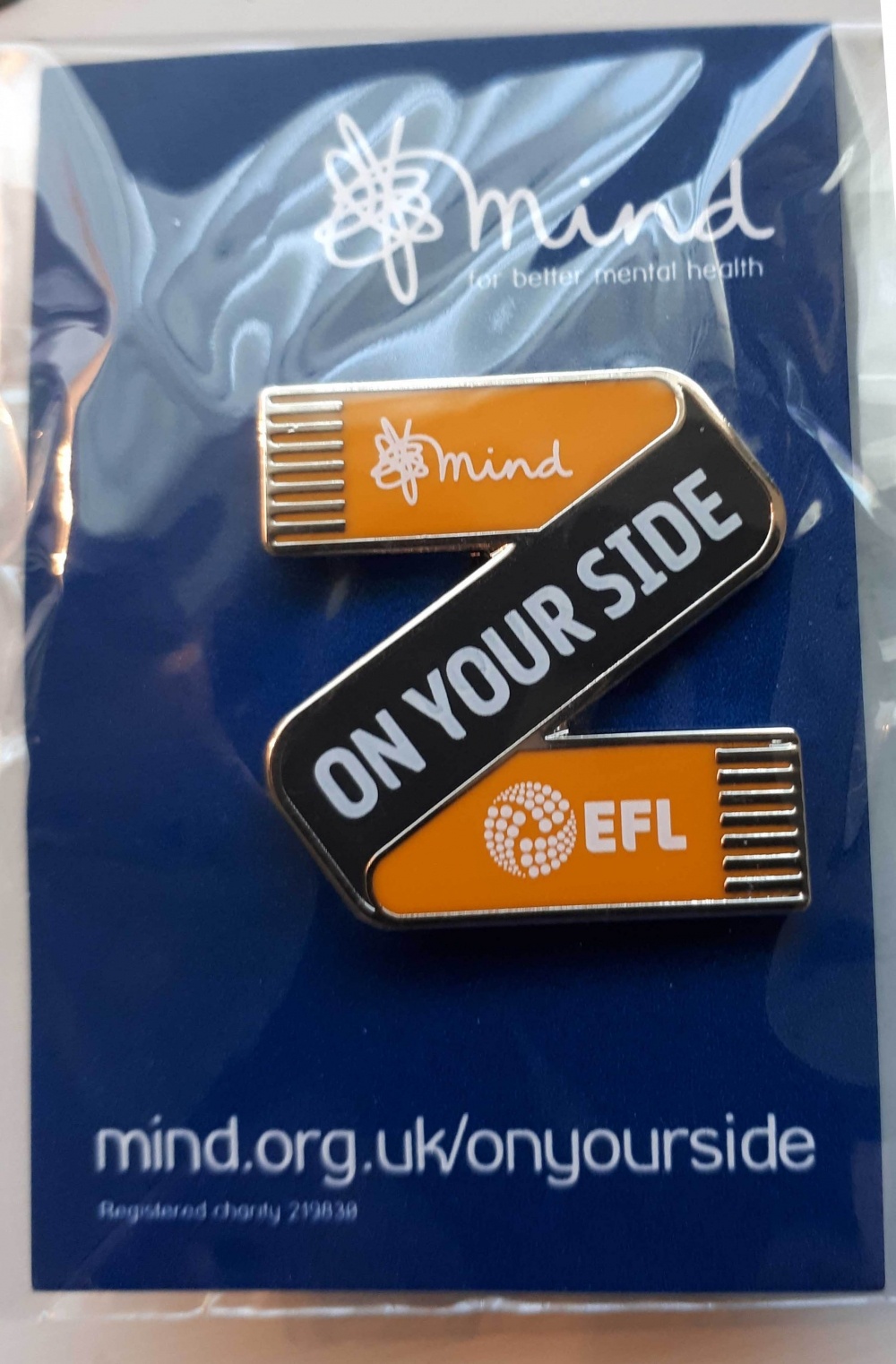 Part of this campaign includes the sale of 'On Your Side' badges in the colours of all the 72 EPL teams.
Hull City badges are still available and can be bought from the MIND on-Line Shop here.
More details of the campaign can be found here.
FSF Away Fans Survey 2018/19
The Football Supporters Federation (FSF) are running their annual survey of the experience of fans who attend away games.

The survey can be found here and should take only a few minutes to fill in.
We encourage all travelling fans to complete the survey to allow the FSF to measure the experience of the away fan. Remember you can fill it in for each away gameswhich you attend..
Hull City Ladies
The Tigresses also suffered a loss away at Middlesbrough last weekend enduring a disappointing 0-3 defeat..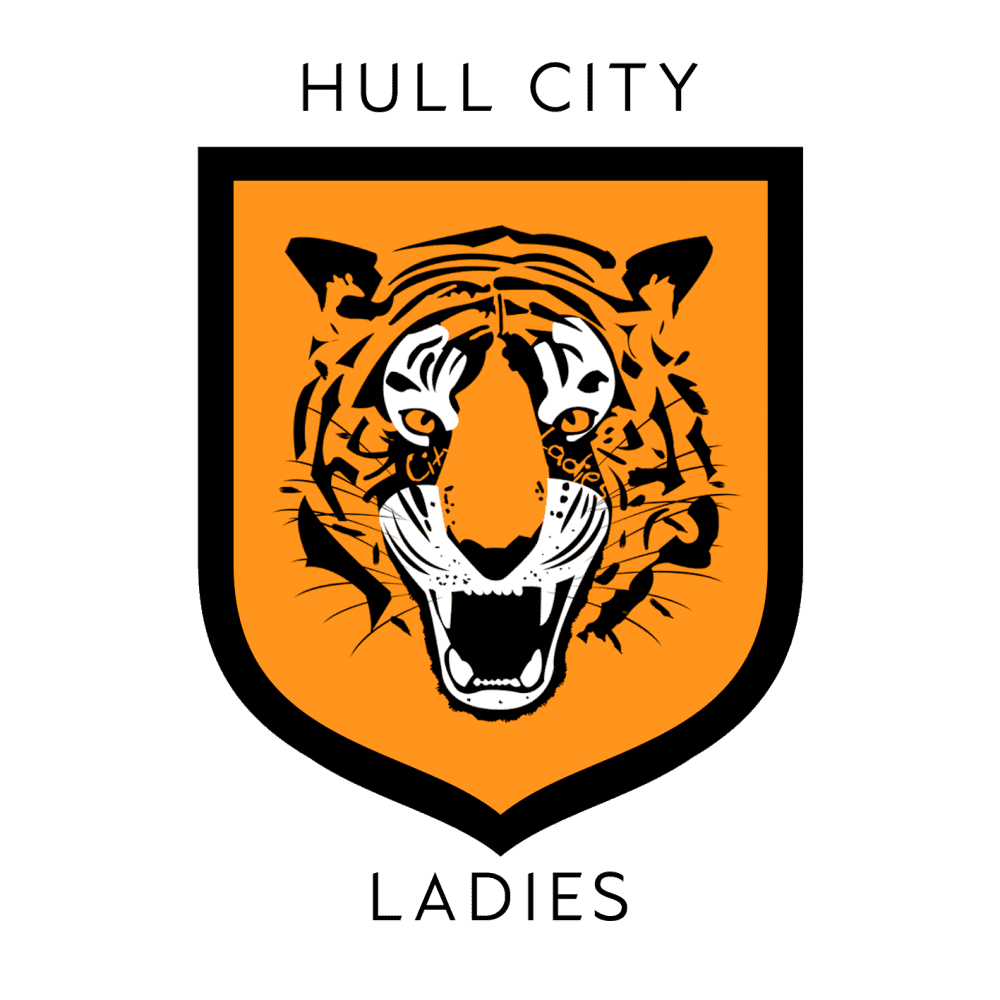 This Sunday, the Ladies play their final league game of the season in what is effectively a play-off for 9th place at home to Nottingham Forest who are just 1 place and 1 point below City in the table.

As usual it's a 2pm kick off time at the Hull University Sports Ground on Inglemire Lane.
The weekend forecast looks good to get yourself down there with your membership card and enjoy a 25% discount on the admission price. (Kids go free……..it's got to be better than a traffic jam on the way to Bridlington!!)
More details are available on their website.
Funds available for Local Youth Football teams.
Do You (or someone you know) run a Hull Boys Sunday Football team or an East Riding Girls Team?
The collapse of the Wembley sale might result in no extra funds going to grass roots football, but don't worry – funding is available locally.
Several years ago, the then Tigers Co-Operative, now Hull City Supporters Trust, donated £6,000 to support local youth football teams.
For more details of the scheme follow the link here.
There are still funds available, of up to £100 per team. All you need to do is complete the application form available here.
Good Luck!
Amber Nectar
More wisdom from our friends at Amber Nectar.

Please follow these links for the latest Podcast and Things We Think We Think.
Hull City Fans Forum on Hull Kingston Radio
More fan-focused chat from our friends at HKR.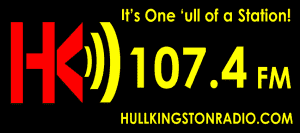 You can listen to the latest programme here.
Tigers Down Under
The latest podcast from our antipodean friends. Available on YouTube and Soundcloud.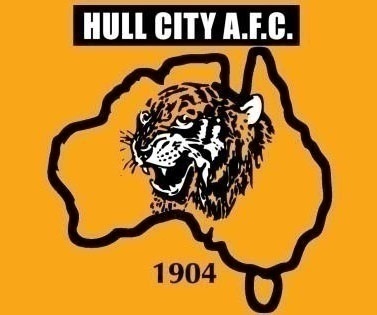 Please follow them on Facebook and Twitter.

HCST's Partners of the Week
IIn this week's Partner of the Week section, we have an in-focus look at two HCST partners – Hull & East Yorkshire Mind & Rob McFadyen Advanced Driving Instructor.

Our first partner of the week is Hull and East Yorkshire Mind .
Hull and East Yorkshire Mind is a local mental health charity, working so that everyone experiencing a mental health problem gets support and respect.
The impact of mental illness can be devastating. Not only for those directly affected but also their families, friends, colleagues and loved ones.
Hull and East Yorkshire Mind helps people improve their mental health. They work with individuals to support them in a way that works for them- building confidence and social networks, helping people establish a safe place to live and call home, helping people to find hope and to recover.
They also work to prevent mental ill health through education and prevention work, and we campaign to challenge the stigma and discrimination that sometimes occurs with mental health problems.
Mind have linked with the English Football League to promote awareness about mental health, and HCST have partnered with the Hull and East Yorkshire branch to tie in with that.
More information about Hull and East Yorkshire Mind can be found on their website They are also active on Facebook & Twitter.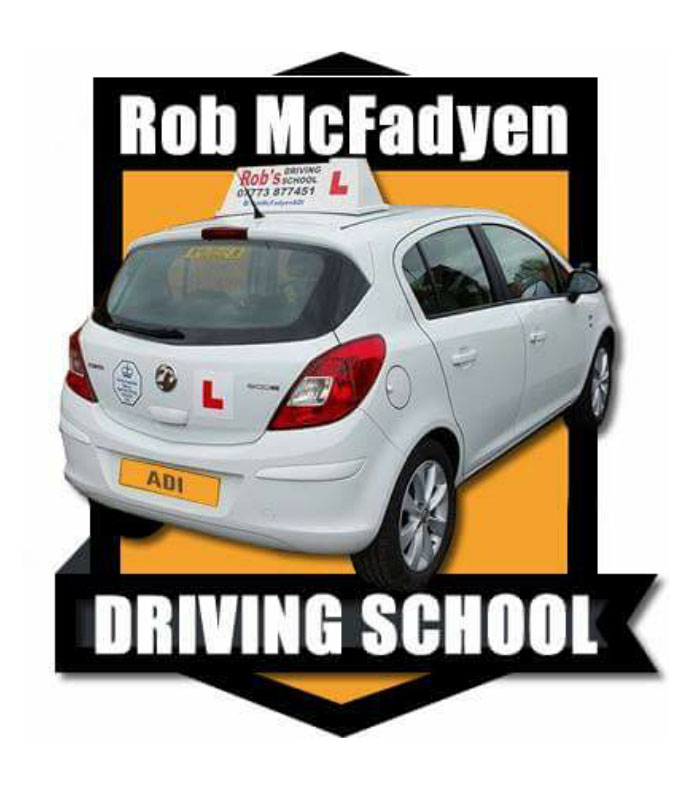 Our second partner of the week is Rob McFadyen Advanced Driving Instructor.
Tel 07773 877451 Facebook
FIRST FIVE LESSONS FOR £65, THEN 10% OFF STANDARD LESSON RATES
Rob is an Independent Driving Instructor based in Hull. He prides himself on offering well structured, tailored lessons to suit the needs of the pupil, in a patient, friendly & punctual manner. As a lifelong City fan, Rob is proud to be a member & partner.
Merchandise Offer
For this week's offer, City / HCAFC scarves are £4. Buy yours from the storehere.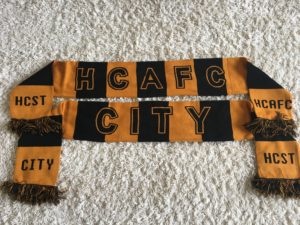 Stop the front page!
HCST are looking for new contributors to our website.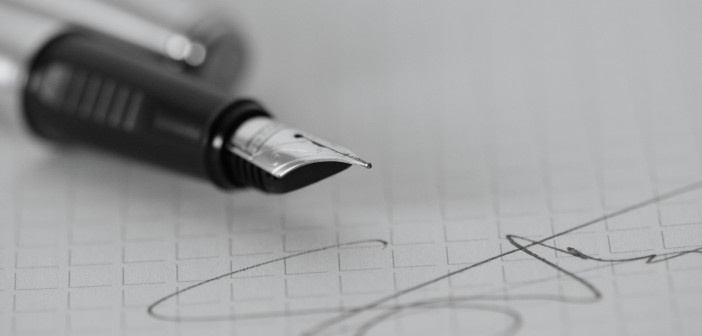 These can be articles about football in general, all things Hull City or match reports. So if you're a sports journalist in the making or just fancy giving it a go as a hobby please let us know – you don't need to be a professional – all articles will be welcome. There's no requirement to produce words every week or month, just as and when you are able to. If you are interested please email us here.