City thankfully ended their poor away form with a steady 2-0 victory against bottom side Ipswich Town last Saturday. Kamil Grosicki bagged a brace and the winning margin could have been greater although Ipswich did have a few moments to worry the Tigers' back line.
Up next is a very winnable home double header with Reading (Saturday) and Wigan (Wednesday) visiting the KCOM. Two wins and City will most likely move within touching distance of the play offs before a more tough run of fixtures against sides at the right end of the table. Sadly, there's also the potential for another record low crowd being registered during the upcoming matches with neither game expected to attract much of an away following or the imagination of the Hull public.
Here's your update from the trust this week…
FSF Statement on Hull City
The Football Supporters Federation have issued a statement regarding the recent Hull City Supporters Committee meeting minutes…

You can read the statement here.
Local Blogger up for National Award
HCST extends our contratulations to The Tigress editor Sam Shepherd who has been nominated for a national award.
Sam – known to many on Twitter as @FerribyShep – has been nominated in the category of "Best Women's Football Content Creator" by the Football Blogging Awards for his work on the Hull City Ladies fans website. The presentation ceremony takes place on May 9th at the Etihad Stadium, Manchester
To see why Sam has been nominated, have a look at his work on The Tigress website here.
Details of how to vote can be found here here on the Football Blogging Awards website – remember you can vote online and via Twitter & Instagram. Voting closes at midnight on 21st April.
HCST 'Kids for a Quid'
One of the proposals passed at the recent AGM was that junior members will now only pay £1 for Membership.

Previously junior (non-voting) members had paid an annual fee £2, now it will be a 'one-off' payment of £1 for junior membership until they reach their 16th birthday
The aim of the proposal was to encourage more engagement with a supporter organisation connected to the club, to retain awareness and interest during a period when some families cannot afford to take children to home matches due to the club's current pricing model that does not cater for concessionary age groups.
So, if you have children (or grandchildren) who aren't junior members, or know of anyone who does, sign them up online here or alternatively download a paper application form here.
"The Decade" Book Launch
We can confirm that the launch of Richard Gardhams book will take place at Mr Chu's, St Andrews Quay at 7:30 on Saturday 4th May.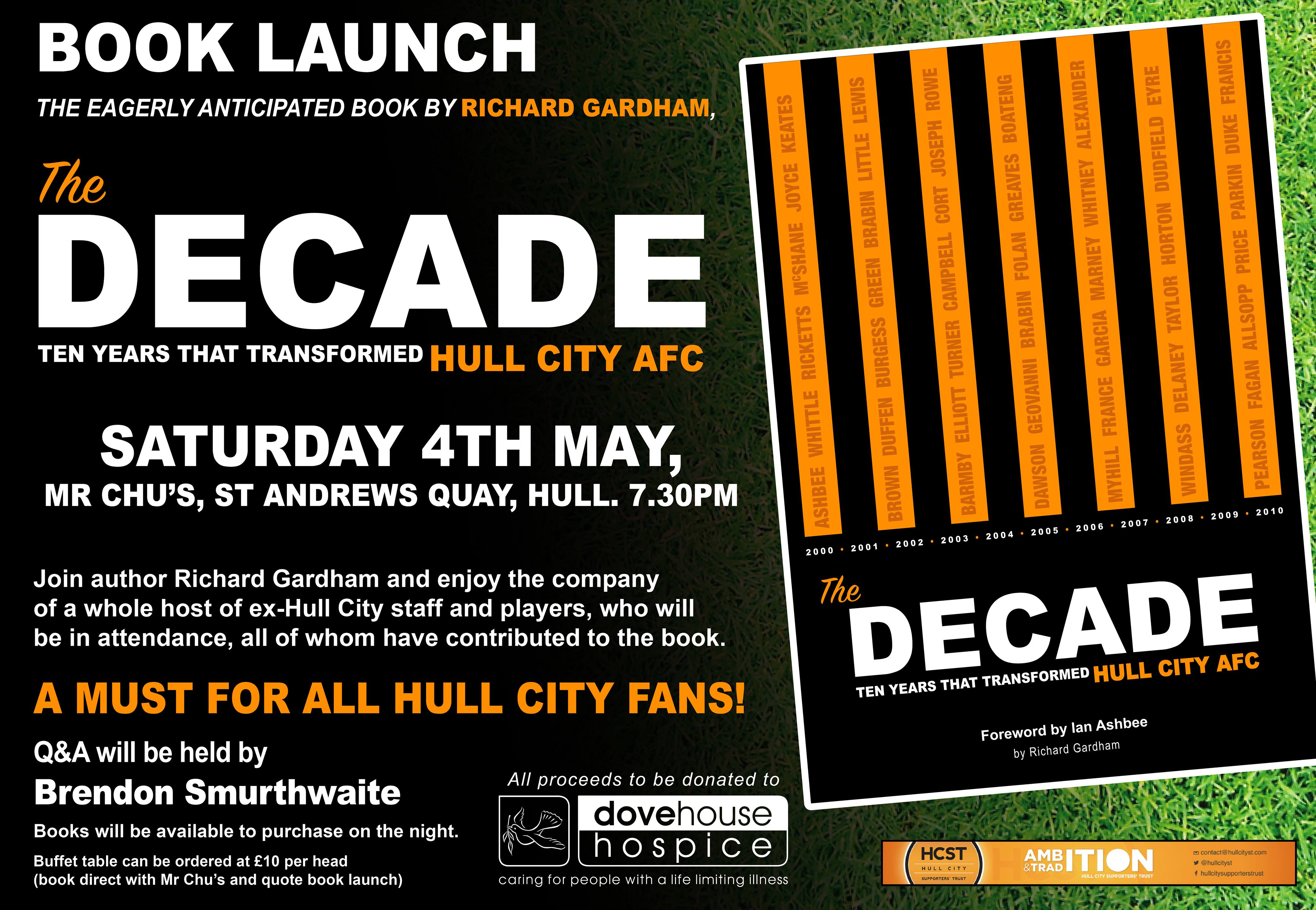 The book, which concentrates on the unbelievable period of transformation at City from 2000 to 2010, contains contributions from ex-City staff and players, many of whom withh be in attendance at the launch.
A Question and Answer session will be hosted by the venerable Brendan Smurthwaite.
Please contact Mr Chu's directly to book your seats – but don't hang about as this is likely to fill up fast.
Easter Egg Appeal
Local Homeless charity Emmaus Hull & East Riding are appealing for your help.

They are looking to collect 350 Easter eggs and present them to the school children at Clifton Primary School before Easter.
If they manage to exceed this amount, any remaining eggs will be donated to rough sleepers by their outreach team.
Details of how you can help can be found here.
More details of the charities work can be found here on their website.
EFL / MIND Badges
The EFL and MIND have launched a campaign entitled 'On Your Side' to raise awareness of mental health issues.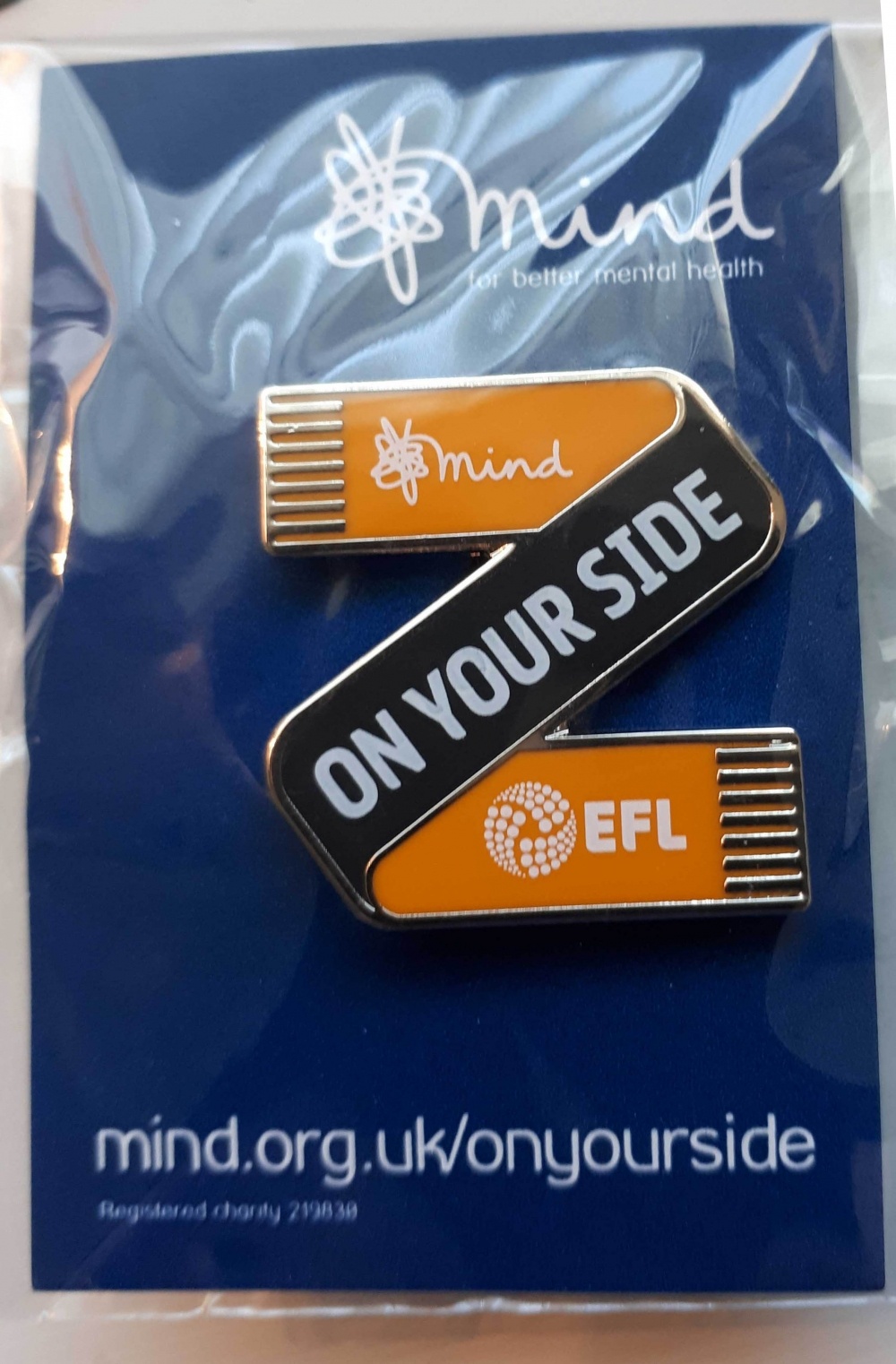 Part of this campaign includes the sale of 'On Your Side' badges in the colours of all the 72 EPL teams.
Hull City badges are still available and can be bought from the MIND on-Line Shop here.
More details of the campaign can be found here.
HCST Last Man Standing Competition
Week 11 and still the last 2 are standing…

Adam and Alan were both successful with their choices of Crystal Palace & Man City respectively.
** STOP PRESS** – We can reveal that this weeks picks are Bristol City and (drum roll ) HULL CITY! (but we are not going to tell you who has chosen whom)
Remember for there to be a winner, there has to be a Last Man Standing.

If both fail at the last hurdle, everyone is back in.

We may need to include non Saturday fixtures (eg Easter, final Sunday
etc) and may well make the rules slightly harder (Championship games only).

Watch out for an email when we get to that stage. Be good for you all to
take part again.
If you didn't sign up this time – don't worry, we will be running another competition after this one finishes!.
FSF Away Fans Survey 2018/19
The Football Supporters Federation (FSF) are running their annual survey of the experience of fans who attend away games.

The survey can be found here and should take only a few minutes to fill in.
We encourage all travelling fans to complete the survey to allow the FSF to measure the experience of the away fan. Remember you can fill it in for each away gameswhich you attend..
Hull City Ladies
Last Sunday the Tigresses went down to a disappointing 4-2 away defeat to Sheffield Ladies.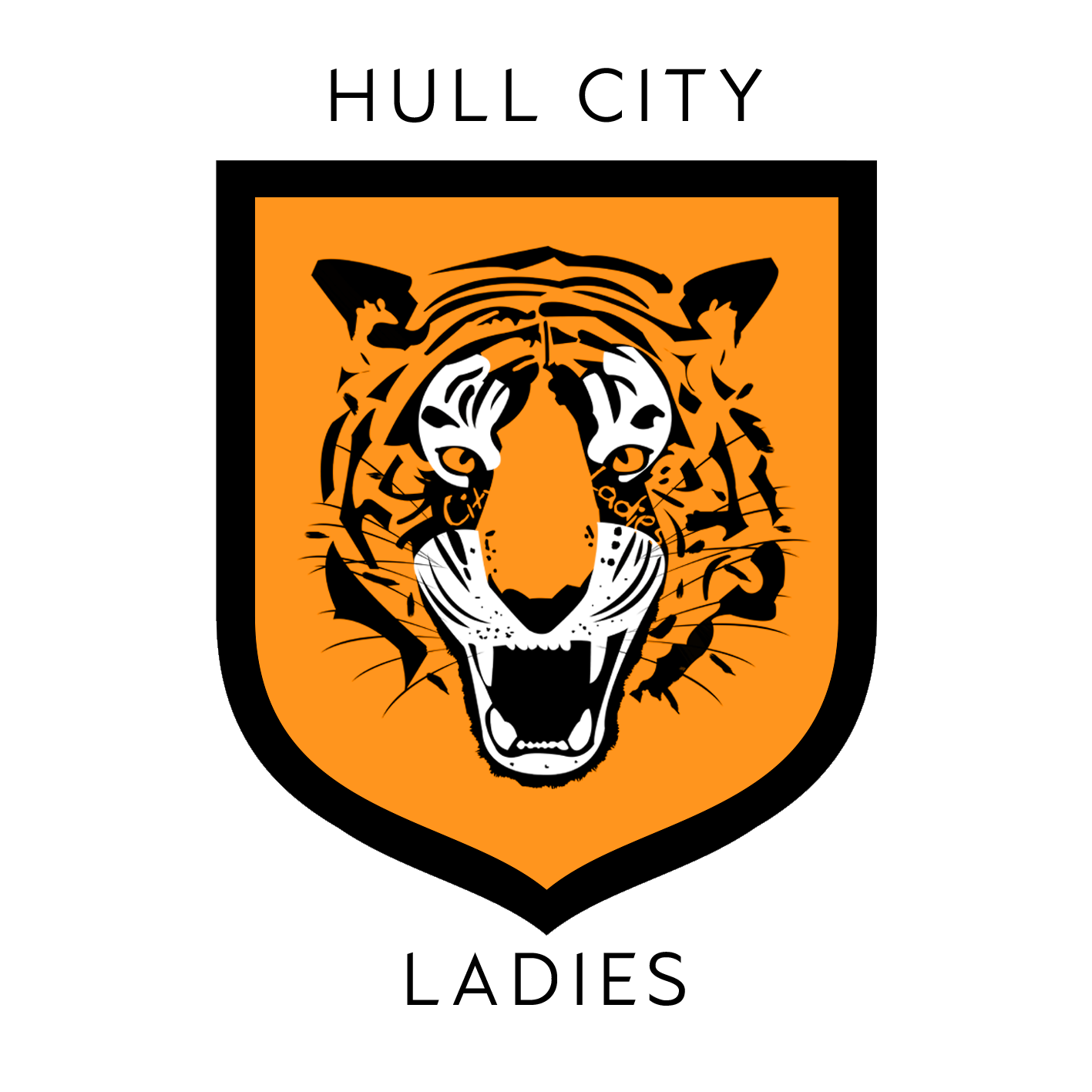 This result means they cannot finish higher than their current 9th position in their first season in the FA WPL Premier Division.
There's no fixture for our Ladies this weekend as the teams around them play their game in hand.
More details are available on their website.
Funds available for Local Youth Football teams.
Do You (or someone you know) run a Hull Boys Sunday Football team or an East Riding Girls Team?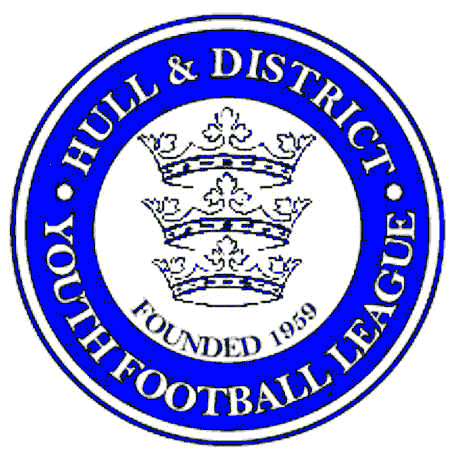 The collapse of the Wembley sale might result in no extra funds going to grass roots football, but don't worry – funding is available locally.
Several years ago, the then Tigers Co-Operative, now Hull City Supporters Trust, donated £6,000 to support local youth football teams.
For more details of the scheme follow the link here.
There are still funds available, of up to £100 per team. All you need to do is complete the application form available here.
Good Luck!
Amber Nectar
More wisdom from our friends at Amber Nectar.

Please follow these links for the latest Podcast and Things We Think We Think.
Hull City Fans Forum on Hull Kingston Radio
More fan-focused chat from our friends at HKR.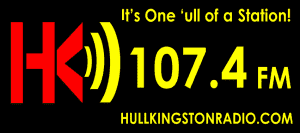 You can listen to the latest programme here.
Tigers Down Under
The latest podcast from our antipodean friends. Available on YouTube and Soundcloud.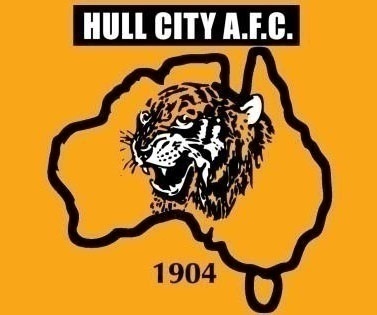 Please follow them on Facebook and Twitter.

HCST's Partners of the Week
In this week's Partner of the Week section, we have an in-focus look at two NEW HCST partners – Zip Dry Cleaners & Hull City Ladies.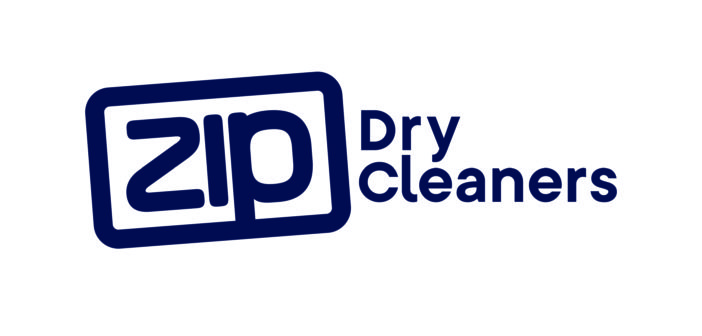 Our first partner of the week is Zip Dry Cleaners.
486 Anlaby Road, Hull – opposite Malt Shovel pub. Facebook
We are Zip Dry Cleaners, we clean things.
We are new to the High Street but have been doing dry cleaning and laundry in the City for over 30 years.
We use innovative and UK first technology to clean and make clothes look and feel their best. Our approach is much more environmentally friendly than traditional dry cleaners and it also cleans better.
Our services include: dry cleaning, laundry, duvets, curtains, leathers and suede as well asironing services. We also work with local businesses doing serviced apartments, overalls, hairdressers and hotels. We also special in Wedding dresses, being the only professional dry cleaners to do them on site.
Based on 486 Anlaby Road, opposite Malt Shovel pub, many City fans will walk past us going to a game.
HCST members who flash their membership cards will receive 20% off! That makes Dry cleaning your suit only £8!
HCST Business Partners who need laundry or dry-cleaning services will receive a special business rate of 10% OFF our normal competitive commercial rate. We also do a complimentary 1 st service so you can try us before you decide to go with us.
Our website is under construction but please visit our Facebook page, like and share.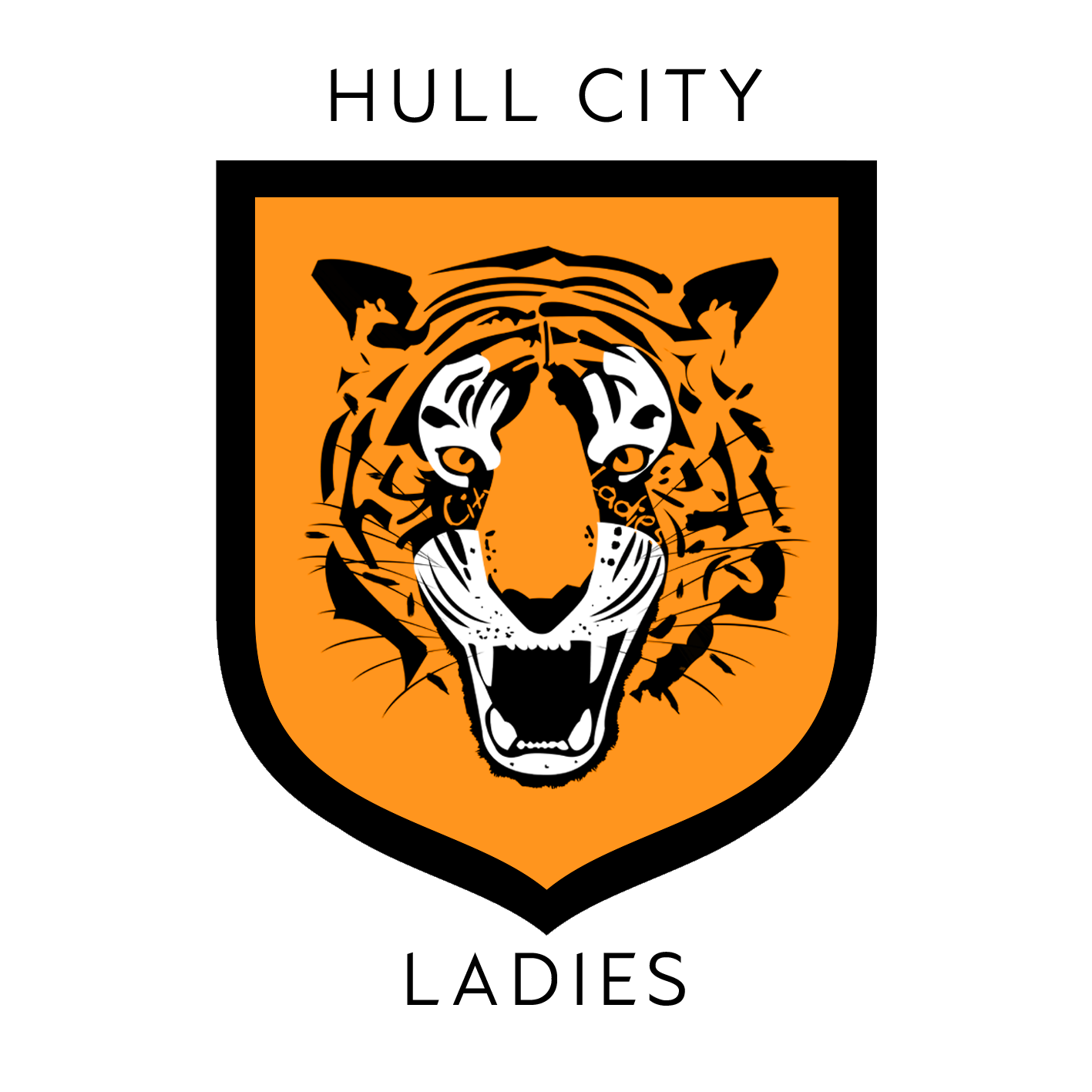 Our second partner of the week is Hull City Ladies.
Hull City Ladies offer a generous 20% off match admission for HCST members, as well as free admission for all children.
The ladies play their home games at the Hull University Sports Ground on Inglemire Lane, usually kicking off at 2pm.
Fixtures and more details are available on their website.
Merchandise Offer
For this week's offer, City / HCAFC scarves are £4. Buy yours from the storehere.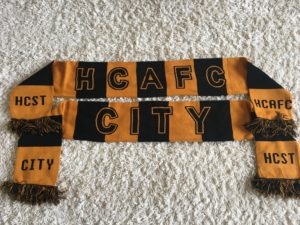 Stop the front page!
HCST are looking for new contributors to our website.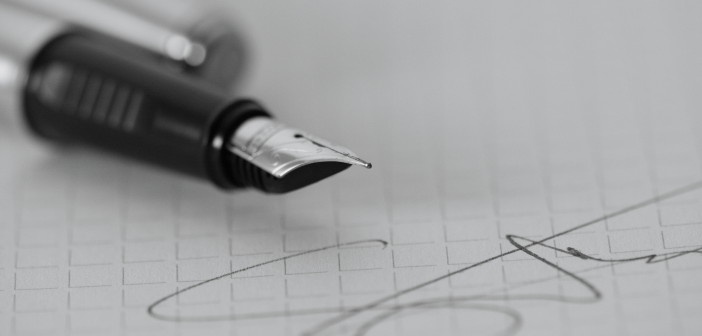 These can be articles about football in general, all things Hull City or match reports. So if you're a sports journalist in the making or just fancy giving it a go as a hobby please let us know – you don't need to be a professional – all articles will be welcome. There's no requirement to produce words every week or month, just as and when you are able to. If you are interested please email us here.