After the international break it's back to domestic duties this weekend and a trip for the Tigers to the almost certain to be relegated Ipswich Town.
The Tractor boys have won only two home league games all season so do provide City with an opportunity to end their recent poor run of form away from home. A defeat and any faint play off hopes that still remain will have well and truly vanished.
Here's your update from the trust this week…
Starman
The Trust wish to congratulate Jarrod Bowen in being named in the EFL Championship Team of the Season…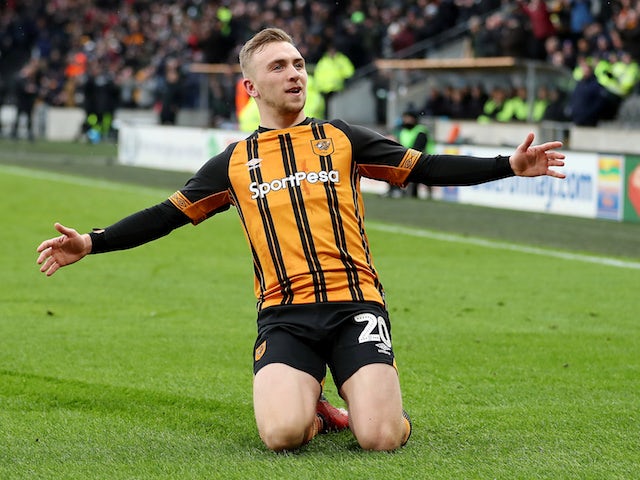 Jarrod has scored 21 goals in 37 starts in the Championship, including the current record-breaking run of scoring in eight consecutive home games, and becomes only the 26th player in the Club's history to achieve 20 league goals in a season.
All 72 EFL managers were invited to vote for their players of the season, with votes compiled for the Championship, League One and League Two Teams of the Season.
The overall EFL Team of the Season will be announced at the EFL Awards on Sunday 7th April at the Grosvenor House Hotel on Park Lane.
Good Luck for that Jarrod!
HCST 'Kids for a Quid'
One of the proposals passed at the recent AGM was that junior members will now only pay £1 for Membership.

Previously junior (non-voting) members had paid an annual fee £2, now it will be a 'one-off' payment of £1 for junior membership until they reach their 16th birthday
The aim of the proposal was to encourage more engagement with a supporter organisation connected to the club, to retain awareness and interest during a period when some families cannot afford to take children to home matches due to the club's current pricing model that does not cater for concessionary age groups.
So, if you have children (or grandchildren) who aren't junior members, or know of anyone who does, sign them up online here or alternatively download a paper application form here.
Book Launch
Keep the evening of Saturday May 4th free….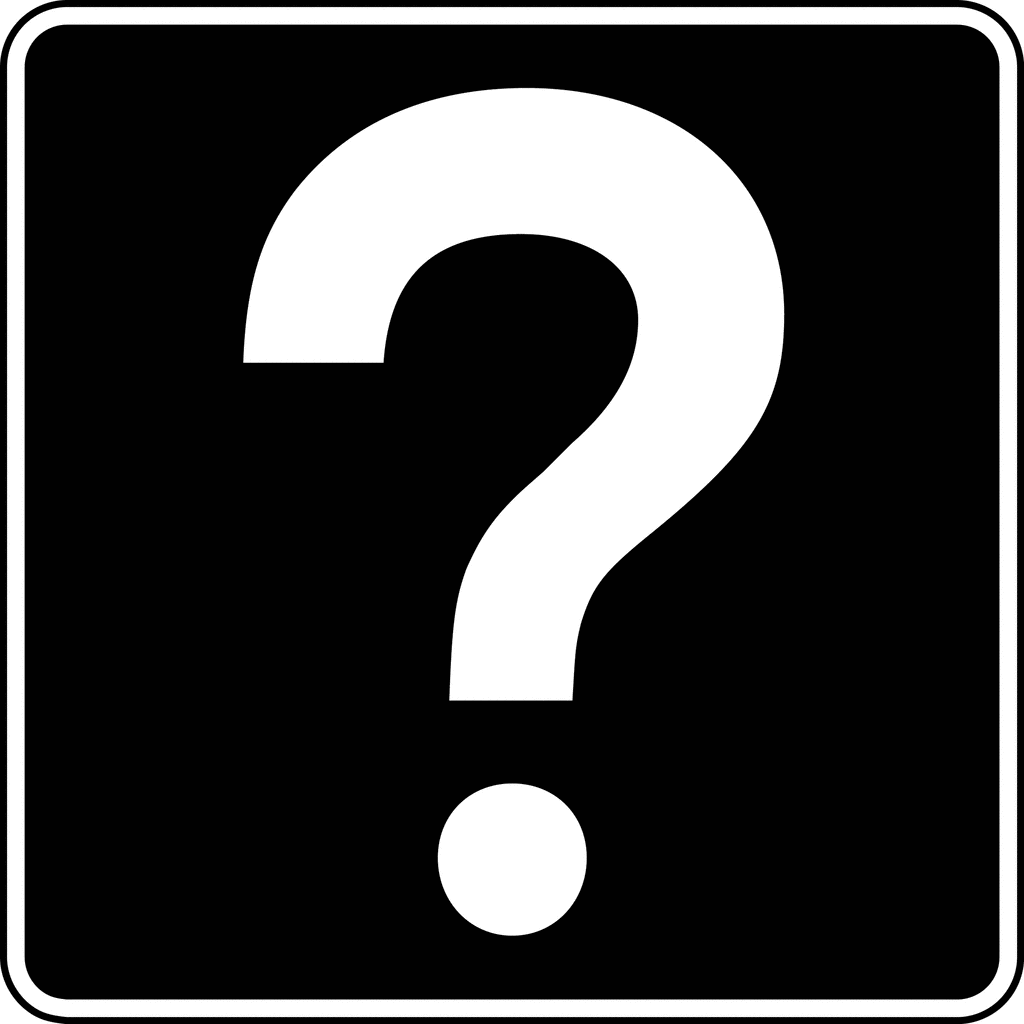 That date's been set for an event in Hull including past players and staff who've contributed to Richard Gardhams New book "The Decade" .
It's looking like a great event, an opportunity to buy the book and or get them signed, raising funds for DoveHouse too!
The final arrangements are being finalised so more details will follow soon.
(Sir) Nicky Barmby joins Scunthorpe
Hull City legend Nicky Barmby is reported to have joined the coaching staff at Scunthorpe United.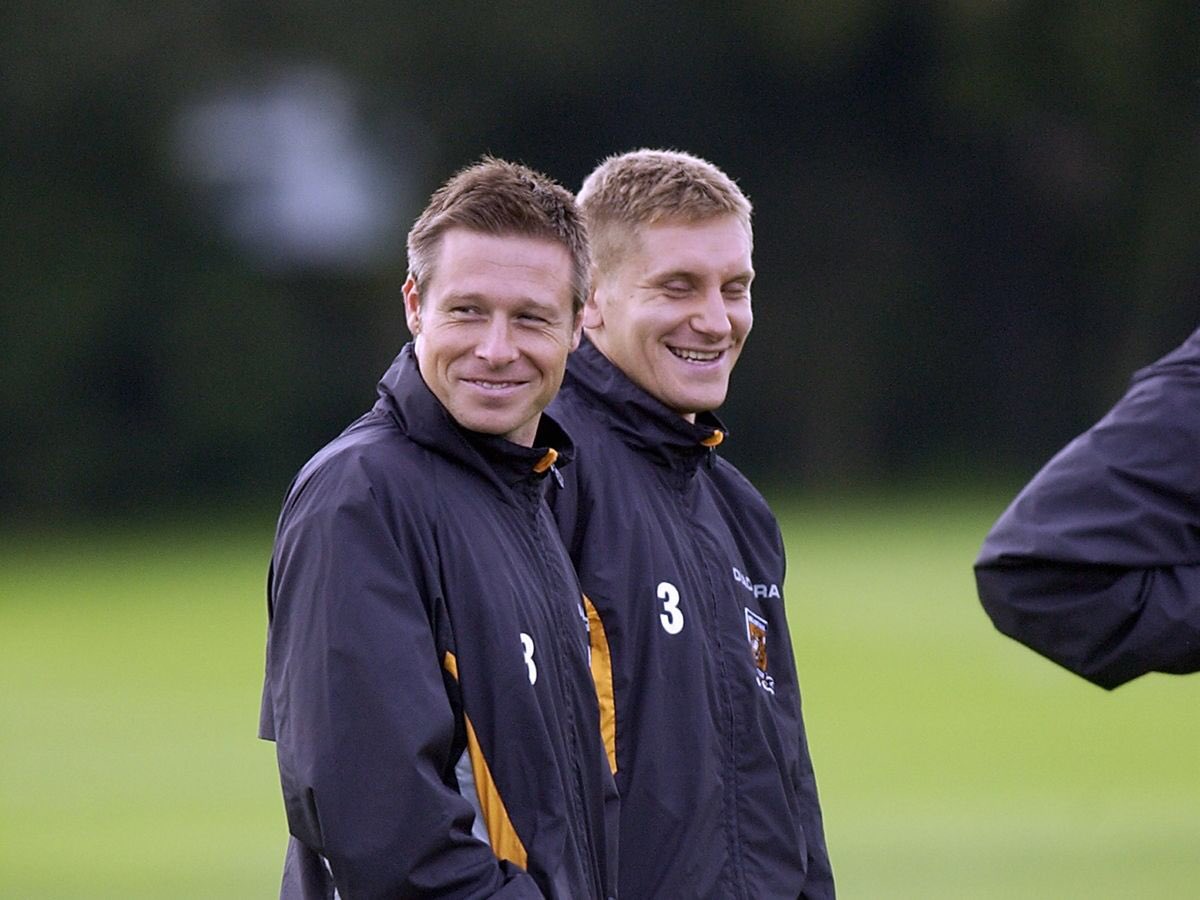 Nicky joins his former teammate Andy Dawson, who has been appointed as caretaker coach after the departure of Stuart McCall.
We wish both players well in their endeavours to keep the Iron in League One, they currently sit just two points above the relegation zone and have won just one of their last seven league games.
Easter Egg Appeal
Local Homeless charity Emmaus Hull & East Riding are appealing for your help.

They are looking to collect 350 Easter eggs and present them to the school children at Clifton Primary School before Easter.
If they manage to exceed this amount, any remaining eggs will be donated to rough sleepers by their outreach team.
Details of how you can help can be found here.
More details of the charities work can be found here on their website.
EFL / MIND Badges
The EFL and MIND have launched a campaign entitled 'On Your Side' to raise awareness of mental health issues.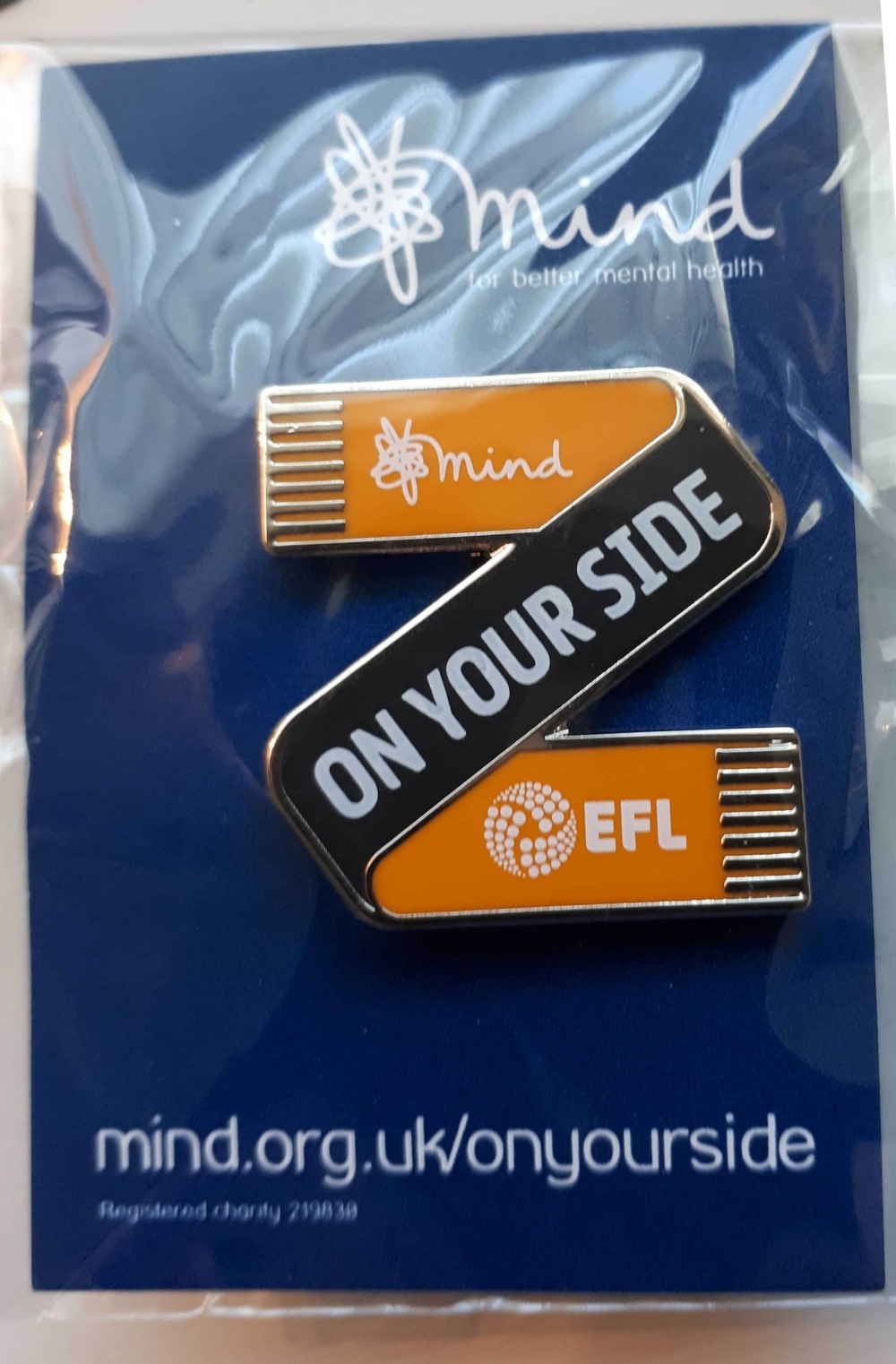 Part of this campaign includes the sale of 'On Your Side' badges in the colours of all the 72 EPL teams.
Hull City badges are still available and can be bought from the MIND on-Line Shop here.
More details of the campaign can be found here.
HCST Last Man Standing Competition
Week 10 and we are down to the last 2…

No fixtures last weekend, which gave the final two tipsters even more time to analyse the stats & make an informed choice for their team ( or pick a name out of a hat ).
** STOP PRESS** – We can reveal that the remaining contestants have plumped for Man City and Crystal Palace.
Remember for there to be a winner, there has to be a Last Man Standing.

If both fail at the last hurdle, everyone is back in.

We may need to include non Saturday fixtures (eg Easter, final Sunday
etc) and may well make the rules slightly harder (Championship games only).

Watch out for an email when we get to that stage. Be good for you all to
take part again.
If you didn't sign up this time – don't worry, we will be running another competition after this one finishes!.
FSF Away Fans Survey 2018/19
The Football Supporters Federation (FSF) are running their annual survey of the experience of fans who attend away games.
The survey can be found here and should take only a few minutes to fill in.
We encourage all travelling fans to complete the survey to allow the FSF to measure the experience of the away fan. Remember you can fill it in for each away gameswhich you attend..
Hull City Ladies
In difficult, blustery conditions last Sunday, the Tigresses went down to a battling 2-1 defeat at home to champions elect Blackburn Rovers Ladies.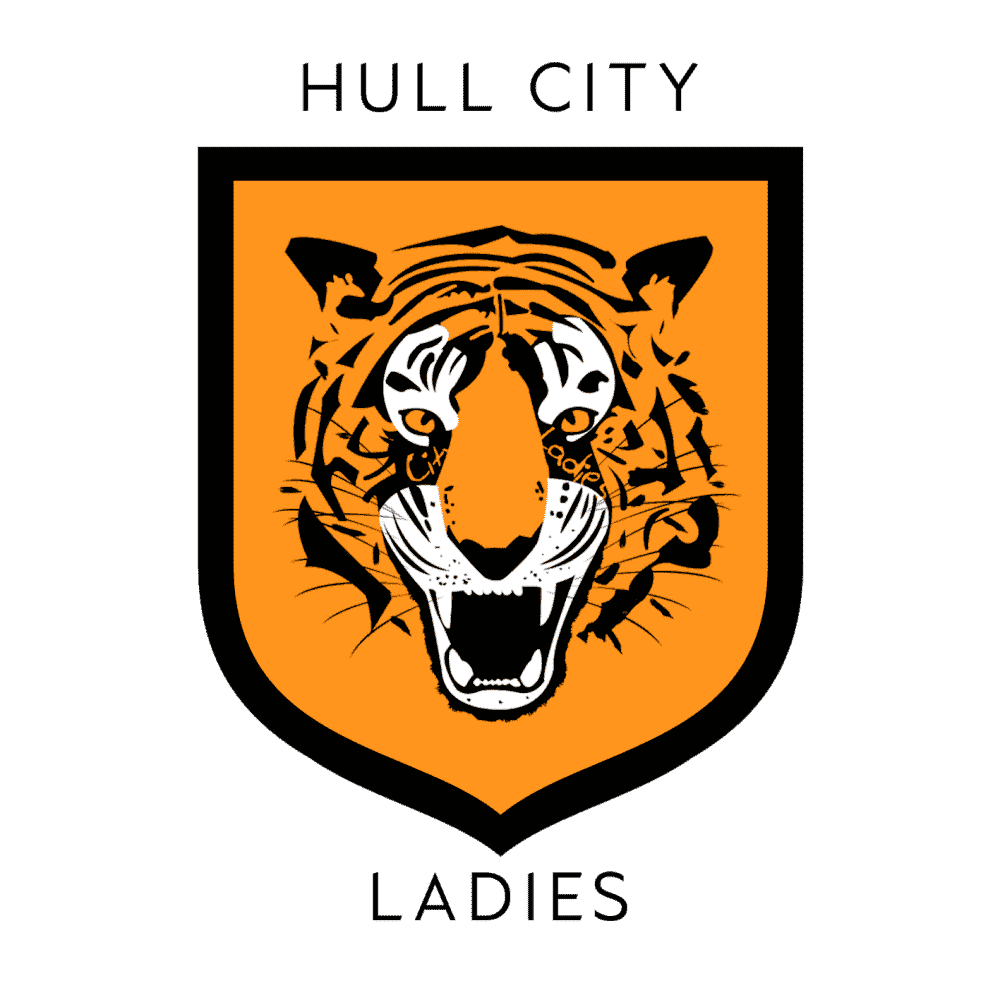 City were level at half time but a scrappy goal by the visitors was enough for them to claim their 19th win out of 20 league games so far this season and just 2 points from the title with 4 games to play.
This Sunday, City are away to 11th placed Sheffield Ladies and with a similar performance to last week will be hopeful of victory.
Good luck girls
Funds available for Local Youth Football teams.
Do You (or someone you know) run a Hull Boys Sunday Football team or an East Riding Girls Team?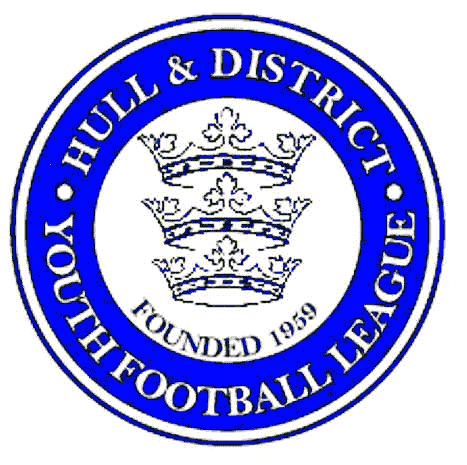 The collapse of the Wembley sale might result in no extra funds going to grass roots football, but don't worry – funding is available locally.
Several years ago, the then Tigers Co-Operative, now Hull City Supporters Trust, donated £6,000 to support local youth football teams.
For more details of the scheme follow the link here.
There are still funds available, of up to £100 per team. All you need to do is complete the application form available here.
Good Luck!
Amber Nectar
More wisdom from our friends at Amber Nectar.

Please follow these links for the latest Podcast and Things We Think We Think.
Hull City Fans Forum on Hull Kingston Radio
More fan-focused chat from our friends at HKR.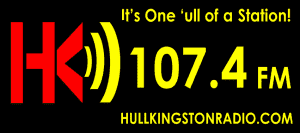 You can listen to the latest programme here.
Tigers Down Under
The latest podcast from our antipodean friends. Available on YouTube and Soundcloud.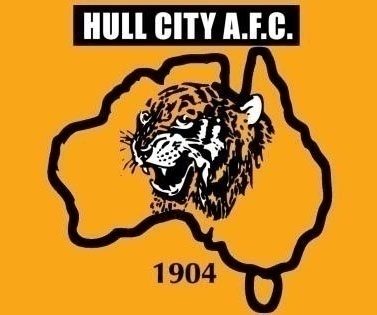 Please follow them on Facebook and Twitter.

HCST's Partners of the Week
In this week's Partner of the Week section, we have an in-focus look at two HCST partners – Hornsea Town Walking Football & The Frying Farmer.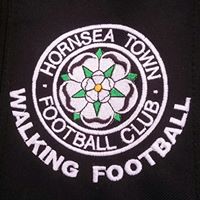 Our first partner of the week is Hornsea Town Walking Football
Walking football club predominantly played by men over fifty, but no minimum or maximum age limits to play. Walk your way back to fitness with HTWFC. HCST Members benefit from 50% off annual membership.
They meet Sundays, 9:30am-10:30am, Hornsea School and Language College, Eastgate, Hornsea, HU18 1DW.
Their Facebook page can be found here.

Our second partner of the week is The Frying Farmer.
23 Hornsea Road, Aldbrough
HCST members can get a free side order with a takeaway meal or a free hot drink when eating in the restaurant.
Merchandise Offer
For this week's offer, City / HCAFC scarves are £4. Buy yours from the storehere.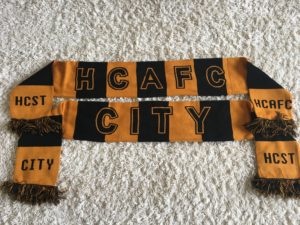 Stop the front page!
HCST are looking for new contributors to our website.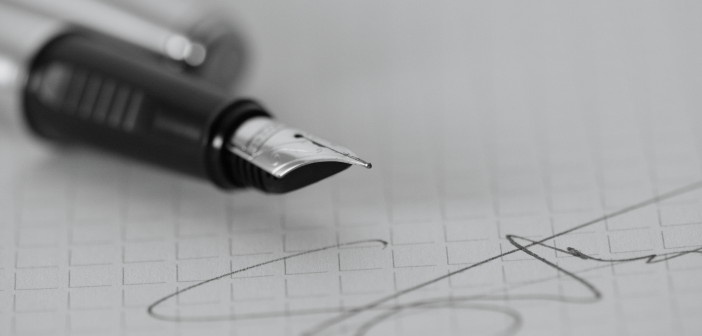 These can be articles about football in general, all things Hull City or match reports. So if you're a sports journalist in the making or just fancy giving it a go as a hobby please let us know – you don't need to be a professional – all articles will be welcome. There's no requirement to produce words every week or month, just as and when you are able to. If you are interested please email us here.