Just when you think City have blown any chances of the play offs this season they put together back-to-back wins to keep that glimmer of hope. In fact, it was a very good performance last Saturday to defeat fellow play-off chasers Birmingham City 2-0.
The Tigers now head to the appropriately named City ground to face Nottingham Forest, a stadium where City have won their last five league fixtures. With Forest level on points with City it will be a real six pointer and the loser knowing their promotion chances are all but over.
Following the weekend the Tigers then visit title hopefuls Norwich City. Another very tough game in what will most likely be a season defining week. Let's hope Nigel Adkins and the team pull off a couple of wins!
Here's your update from the trust this week…
HCST Annual General Meeting
The Annual General Meeting took place on Saturday 2nd March at the William Gemmel Social Club.

We would like to thank all those who attended.
The minutes of the meeting can be read here (along with all previous AGM Minutes).
The Annual Report presented at the meeting can be read here – please share amongst your non-member friends to show them the work which is done by the Trust – and prehaps persuade them to join?
HCST Board Meeting
Following the AGM the Trust held a Board meeting on Monday 4th March at the William Gemmel

Geoff Bielby was re-elected as Chairman and the Board welcomed newly elected Director Bobbi Hadgraft and newly elected co-opted Directors Dave Batte and Russell Anson.
The minutes of the meeting can be read here (along with all previous Board Meeting Minutes).
Evacuation False Alarm
The Trust have contacted the club on behalf of concerned fans regarding the Evacuation False Alarm during the Birmingham City game on Saturday 2nd March.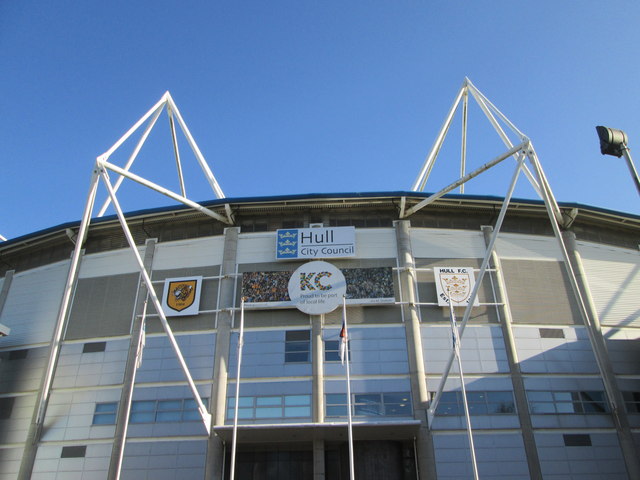 In response the club have replied saying "We are in consultation with SMC with regards to this. A response to supporters will be given in due course".
We will monitor the situation and make further representation to the club if no response is forthcoming in a timely manner.
More details on the statement can be read here on our website.
HCST support local Theatre Group
The Trust are pleased to announce their support for Middle Child Theatre's forthcoming production "Us Against Whatever".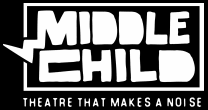 The production described as "An electrifying cabaret about the places we keep in our hearts" features a section entitled "Windass at Wembely".
The Trust have donated a number of scarves for use in the performance.
We urge all members to attend this performance from this award-winning local theatre group.
More details, including dates & prices, can be found here on the Middle Child website.
Managers Contract position hilighted on EFL on Quest
TV Pundit Dean Ashton has commented on Nigel Adkins contract situation at City.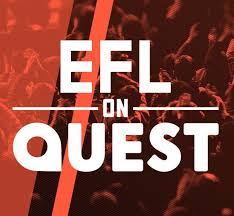 Dean said: "It seems pretty obvious to pretty much everyone other than the owners themselves [that they should extend his contract]. Like he said himself, [they were]pretty much tipped for relegation and they're pushing for the top six – it's been an outstanding season for him and his team."
We again urge the club to resolve this situation as soon as possible.
Online app takeover of Footbal Club falls through
The takeover of Hednesford Town by online app OWNA Football Club has fallen through.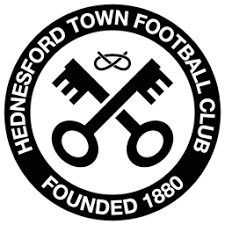 A vote was due to take place tonight among OWNAFC's 3,500-plus members – who have paid a one-off fee of £49 to have their say on new signings as well as hiring and firing staff from their mobile phones – to decide if the Keys Park side were a club they wished to continue to pursue. However, both OWNAFC and Hednesford have now confirmed the takeover is off.
The FSF have commented on the issue saying: "We firmly believe any prospective owner of a football club should meaningfully engage with the stakeholders at that club, chief among whom are the supporters, for any takeover to have legitimacy and ultimately to be sustainable and successful."
The Trust fully agree with the position of the FSF on this matter.
The full FSF statement can be read here on their website
More details on OWNA FC can be found on their website.
EFL / MIND Badges
The EFL and MIND have launched a campaign entitled 'On Your Side' to raise awareness of mental health issues.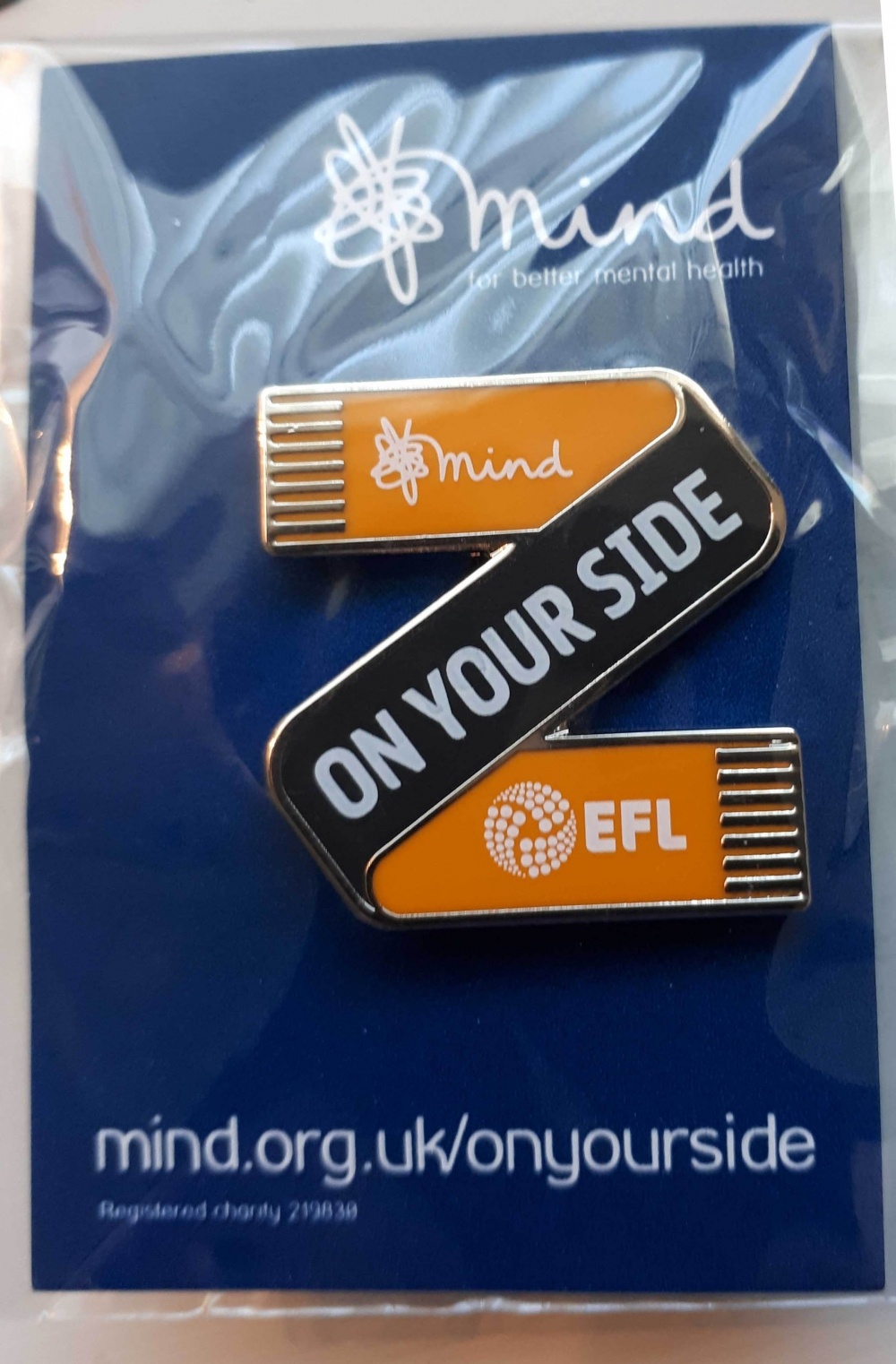 Part of this campaign includes the sale of 'On Your Side' badges in the colours of all the 72 EPL teams.
Hull City badges are still avaiable and can be bought from the MIND on-Line Shop here.
More details of the campaign can be found here.
HCST Last Man Standing Competition
Week 7 and we still have 12 tipsters in the game…

Last week everyone guessed right – some may say it's not guessing but down to a keen analytical brain for all matter football-related…
Those of you who are playing should have received an email, if not contact Ian via the address on the website.
If you didn't sign up this time – don't worry, we will be running another competition after this one finishes!.
FSF Away Fans Survey 2018/19
The Football Supporters Federation (FSF) are running their annual survey of the experience of fans who attend away games.

The survey can be found here and should take only a few minutes to fill in.
We encourage all travelling fans to complete the survey to allow the FSF to measure the experience of the away fan. Remember you can fill it in for each away gameswhich you attend..
KCOM Move Impact Survey – Now Closed.
Football fan Tomas Cresswell would like to thank all fans who completed the survey.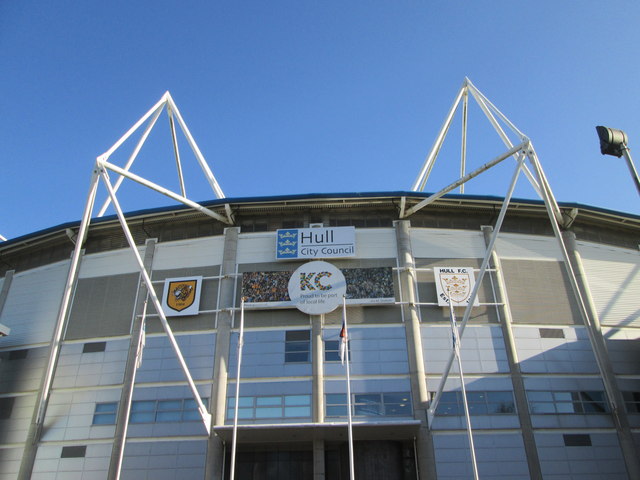 The survey, which was to support his dissertation is about the commercialisation of professional football, was completed by far more fans than he anticipated, which gave him an excellent range of statistical data to back up his argument.
Hull City Ladies
After a difficult start to 2019, the Tigresses returned to winning ways last Sunday with an impressive 2-1 home win over 4th placed Huddersfield.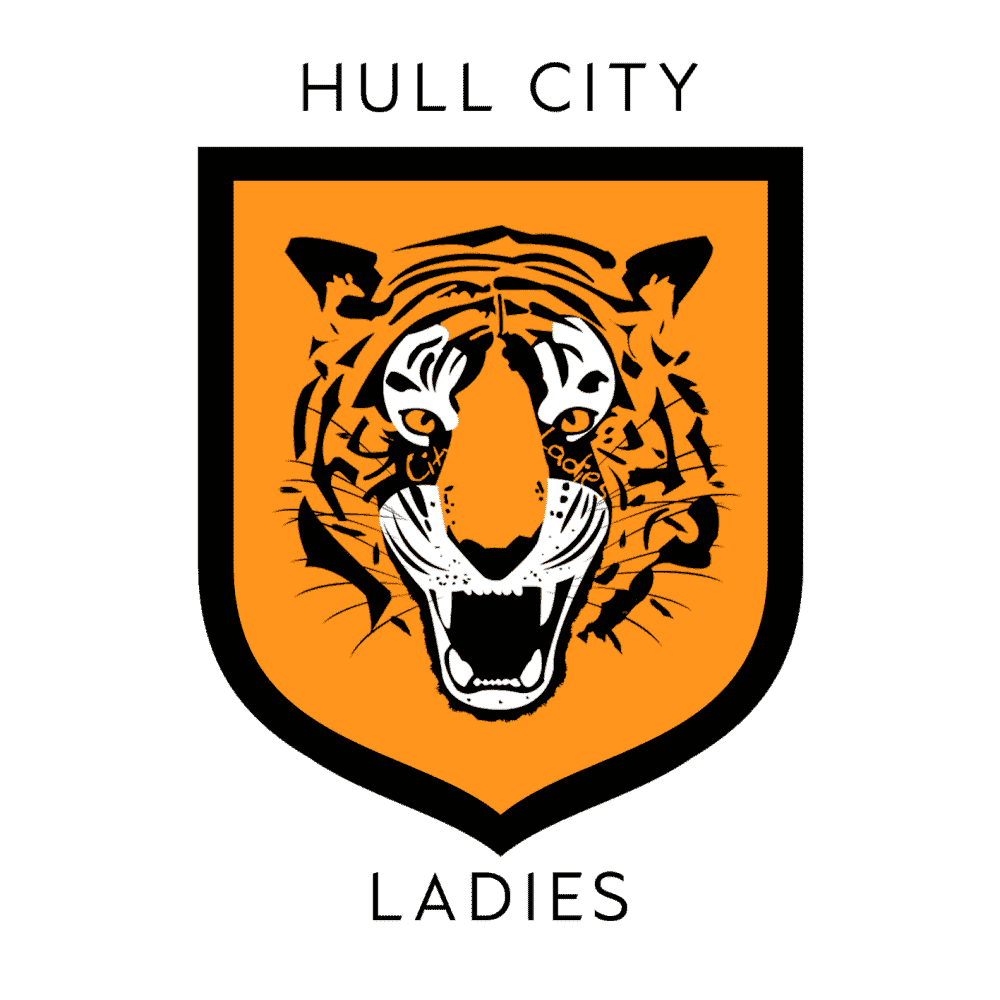 It was the best Ladies team performance for a number of weeks and hopefully the start of a strong final run in towards the end of the season.
Town were 4-1 victors in the reverse fixture earlier in the season so City will need to be on their game to get a positive result.
The girls are not in action this weekend but do host Doncaster Belles next Wednesday, (13th March), in a winnable looking game. Kick off is 7.45pm at the Hull University Sports Ground on Inglemire Lane.
Funds available for Local Youth Football teams.
Do You (or someone you know) run a Hull Boys Sunday Football team or an East Riding Girls Team?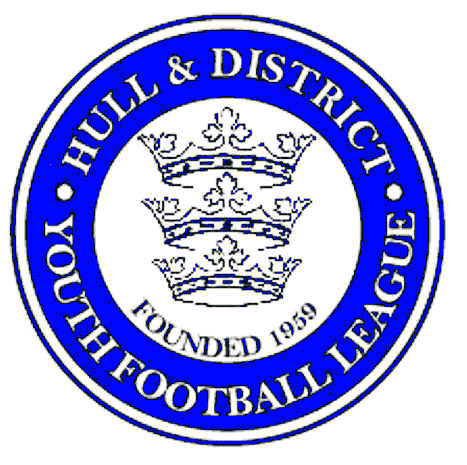 The collapse of the Wembley sale might result in no extra funds going to grass roots football, but don't worry – funding is available locally.
Several years ago, the then Tigers Co-Operative, now Hull City Supporters Trust, donated £6,000 to support local youth football teams.
For more details of the scheme follow the link here.
There are still funds available, of up to £100 per team. All you need to do is complete the application form available here.
Good Luck!
Amber Nectar
More wisdom from our friends at Amber Nectar.

Please follow these links for the latest Podcast and Things We Think We Think.
Hull City Fans Forum on Hull Kingston Radio
More fan-focused chat from our friends at HKR.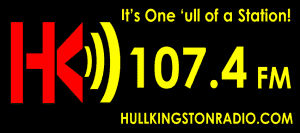 You can listen to the latest programme here.
Tigers Down Under
The latest podcast from our antipodean friends. Available on YouTube and Soundcloud.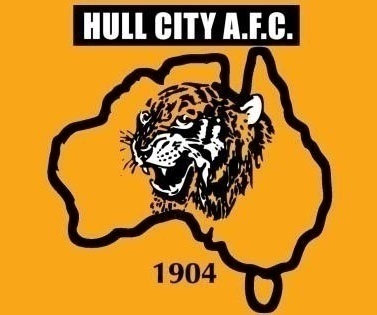 Please follow them on Facebook and Twitter.

HCST's Partners of the Week
In this week's Partner of the Week section, we have an in-depth look at two HCST partners – Skin Deep Aesthetics & Hull Kingston Radio.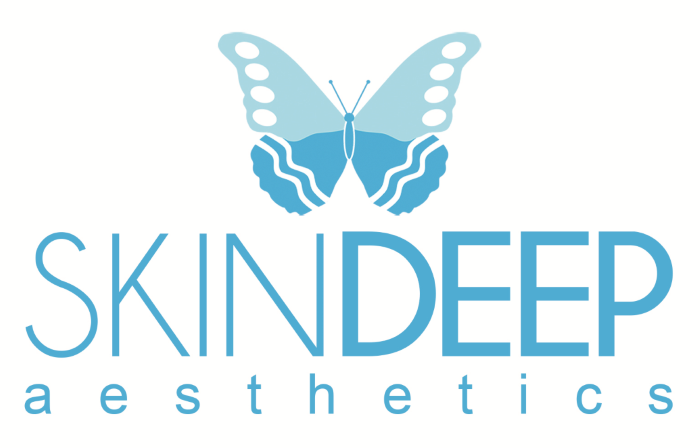 Our first partner of the week is Skin Deep Aesthetics.
10% OFF ALL TREATMENTS FOR HCST MEMBERS
Skin Deep Aesthetics is a privately owned small business based in Walkington near Beverley providing prescriptive bespoke wrinkle treatment and dermal fillers to enhance your natural beauty and help you to achieve younger, better looking skin without plastic surgery.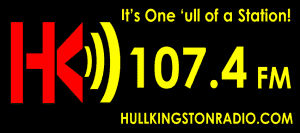 Our second Partner of the Week is Hull Kingston Radio.
10% DISCOUNT TO HCST MEMBERS
What will £26 per week do for boosting your business potential? Not a lot normally! But that's where we come in to help.
It's never been a better time to get on your business noticed by radio advertising with Hull Kingston Radio 107.4FM.
Here at East Yorkshire's biggest community radio station, we can slash a nice 10% off our normal rates on advertising & sponsorship packages for trust members. £26 per week will get you 8 adverts plays per day, 365 days a year, that's 2912 advert plays in total, and at just 46p per advert play to Trust members it won't burn a hole in your pocket! But that's not all! We will give you a FREE website link, FREE business interview, and connect with your business on our social media platforms.
Plus, we have show & feature sponsorship that starts from just £25 per week!, and that comes with 10% off as well.
All our adverts are produced by the multi-award winning local company Engine 7. It's commercial radio standard advertising, at a community radio price!
For more information call Pete Mills on 01482 715105 Mon-Fri 10am-4pm, or email him here.
Terms & conditions apply.
Merchandise Offer
For this week's offer, City / HCAFC scarves are £4. Buy yours from the storehere.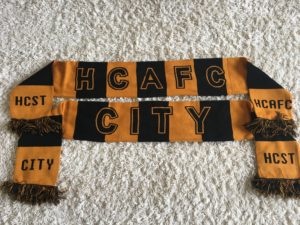 Stop the front page!
HCST are looking for new contributors to our website.
These can be articles about football in general, all things Hull City or match reports. So if you're a sports journalist in the making or just fancy giving it a go as a hobby please let us know – you don't need to be a professional – all articles will be welcome. There's no requirement to produce words every week or month, just as and when you are able to. If you are interested please email us here.